Monday 19 August 2019
Locarno Film Festival gave about twenty awards. Some of the award winners are filmmakers familiar to us in Fribourg.
We were glad to learn that Mamadou Dia won two prizes for his first long feature Baamum Nafi (Nafi's Father). He won the Cineasti del presente Golden Leopard and the Swatch First Feature Award. He came to Fribourg in 2017 and won the CH Cinema Network Prize for his short movie Samedi Cinema.
Among the filmmakers of that same section one finds as well Hassen Ferhani. The Algerian director was in Fribourg in 2016 to present his documentary Roundabout in my head which was running in the International Competition: Feature Films. In Locarno last week, he received the Best Emerging Director Award with his new film 143 Rue du désert, his first fiction feature film. The latter was supported by the Swiss fund visions sud est, of which FIFF is part together with the festivals of Nyon, Winterthur and Locarno.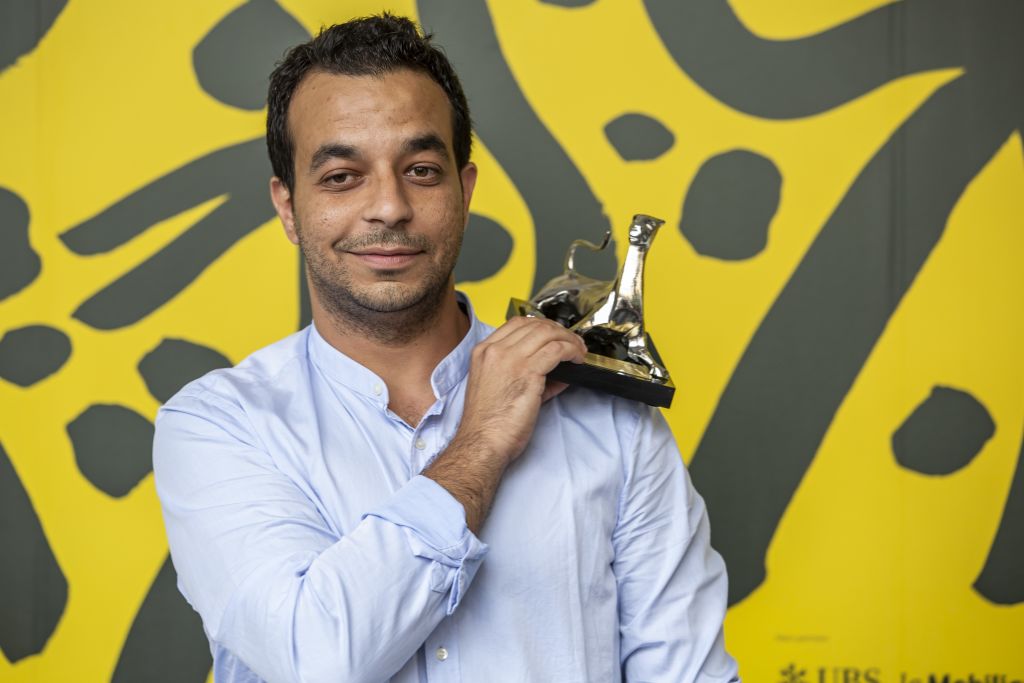 Hassan Fehrani posing with the Best Emerging Director Award. © Locarno Film Festival
A third director who went through FIFF got an award at Locarno. The jury of the international competition gave a Special Mention to the Indonesian filmmaker Yosep Anggi Noen. He presented in Locarno his second feature film Hiruk-pikuk si al-kisah (The Science of Fictions). Back in 2014, the audience in Fribourg discovered his short film A Lady Caddy Who Never Saw a Hole in One which was part of the International Competition: Short Films.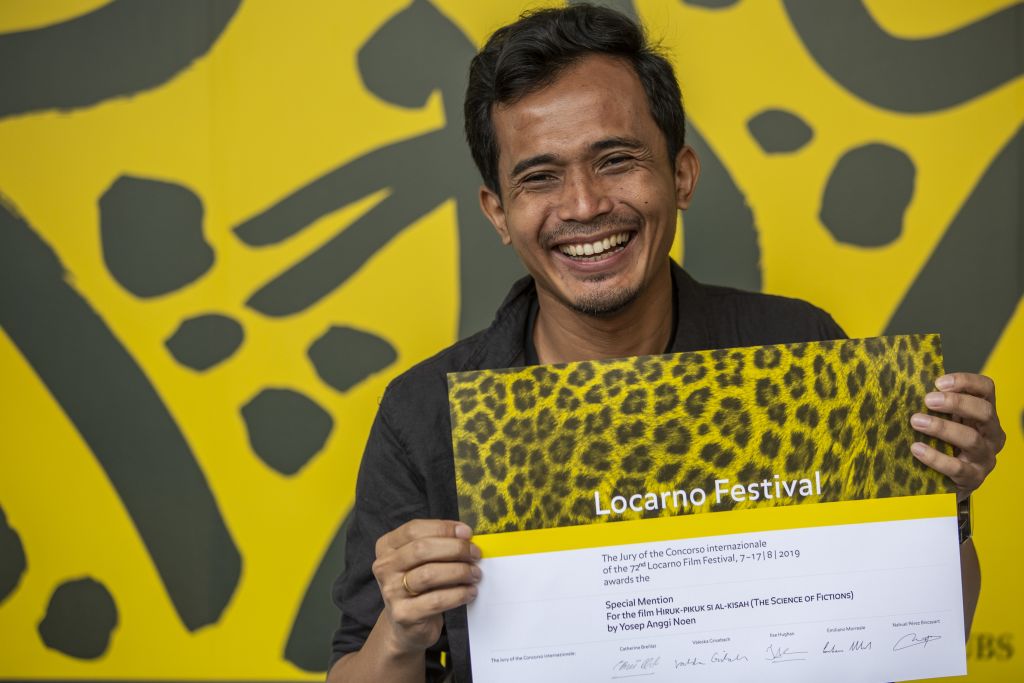 Special Mention for Yosep Anggi Noen in the international competition. © Locarno Film Festival
We send our congratulations to all three, and to the other awarded filmmakers (see the complete list of awards)
It is a great pleasure for us to see friends of FIFF meet success in their career. It is possible that these directors will come to Fribourg again or that other award winners of Locarno will soon discover FIFF because of the particular bond that connect Swiss festival together, as Thierry Jobin described right before Locarno Film Festival.
 
More about FIFF at Locarno:
• From FIFF to Locarno and back again (07.08)
• Open Doors jury awards an "autobiography" (16.08)
• Convince the audience of the future (19.08)