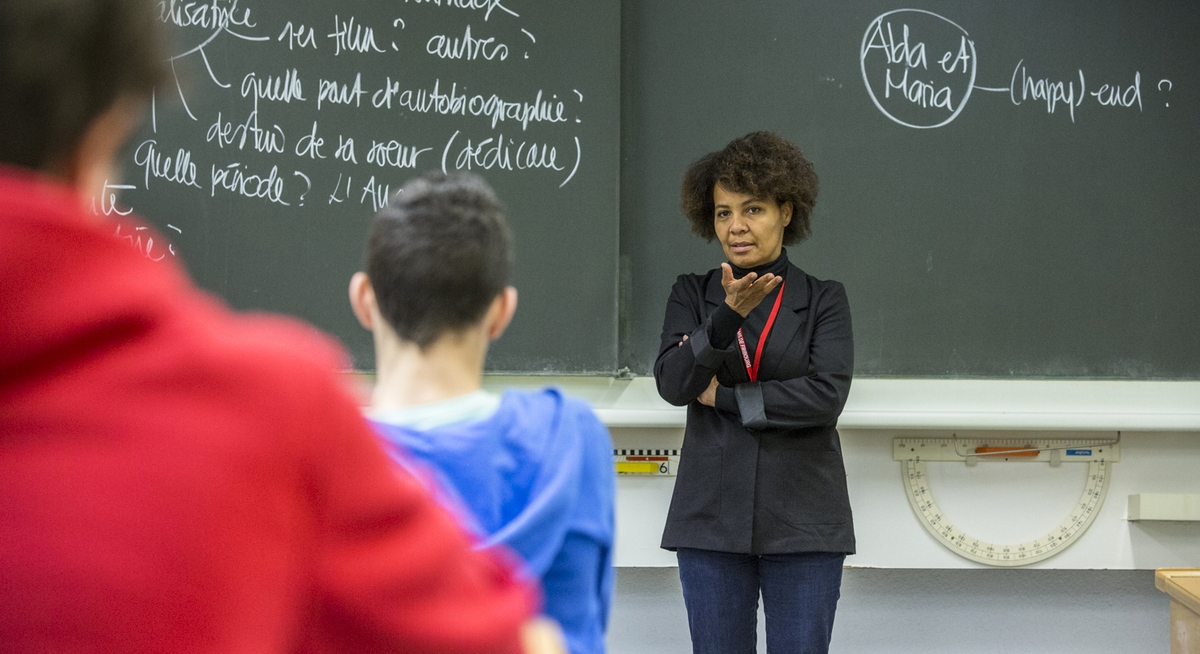 Planète Cinéma, the FIFF's school programme, presents a selection of films that are appropriate for a young audience and embrace all levels of education, from primary school kids to high school students. The programme offers an unique opportunity to discover the international cinematographic diversity. Thanks to encounters with directors and film makers from all over the world, the youngsters are able to gain insights into different approaches of filmmaking and learn how to analyse movies.
The youth programme's films are chosen by a team that is specialised in the selection of films for a young audience. Teachers are free to choose the movie they wish their students to see amongst the films presented by Planète Cinéma. In 2021, close to 15'000 students attended the screenings organised for a young audience.
Planète Cinéma is supported by the Canton of Fribourg and is a member of cineducation.ch (in French only).
The programme is available in French and German only.
Further information in French
Further information in German
Contact
Head of Planète Cinéma
Camille Huygen
+41 26 347 42 07
scolaires@fiff.ch
Planète Cinéma is a member of cineducation.ch.
Ateliers
Le FIFF et Planète Cinéma proposent aux classes de tous les degrés de compléter leur venue au Festival pour des projections avec des ateliers thématiques participatifs. Construits autour de certains objectifs du PER, ces ateliers amènent élèves et étudiant·es à explorer le cinéma et découvrir les coulisses d'un festival de films.
Trois types de rencontre sont proposées:
1. Introduction au matériel et à l'histoire du cinéma
2. Organisation et métiers d'un festival de films
3. En classe : activités autour du film choisi