Thursday 15 August 2019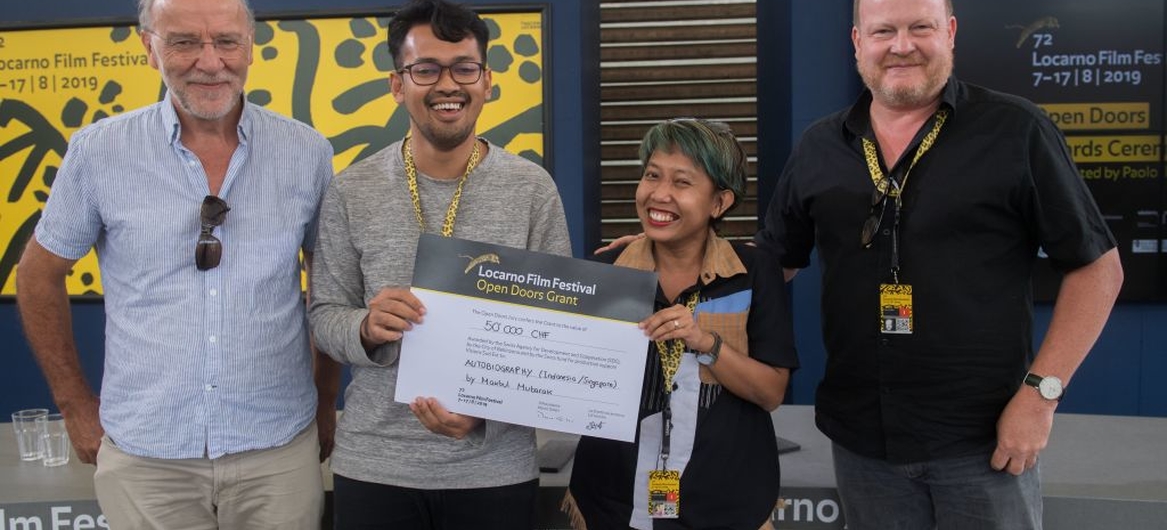 In the middle of Locarno festival, the jury of Open Doors gave its production support prizes. The highest prize went to Indonesian director Makbul Mubarak for his feature film project Autobiography. He received the Open Doors Prize with a grant of 50'000 CHF offered by the Swiss found for film production visions sud est – of which FIFF is a member – and the city of Bellinzona.
"His film project convinced us by his ability to transform a highly personnal experience – that is his difficult relationship with his father who is almost nostalgic of the military dictatoriship – into a national, even global, issue; by the fine psychological details of situations and caracters; and by the power of his visual concept," reports Thierry Jobin, FIFF artistic director and member of the Open Doors jury for the sixth time.
Autobiography will be shot in Indonesia in Summer 2020. Any chance to see it later at FIFF? "Shall the result be as impressive as the project, we would be very happy to screen it," answers Thierry Jobin.
The goal of Locarno's Open Doors section is to support and shed lights on directors and independant films from countries of the South and the East. For a three years period, Open Doors focuses on productions from South-East Asia (Laos, Thaïland, Cambodia, Vietnam, Myanmar, Indonesia, Malaysia, Philippines) and Mongolia.
The jury gave two other prizes. The "bourse pour le développement CNC" (CNC grant for development) was granted to Glorious Ashes by Chuyen Bui Thac, (Vietnam, France) ; the "ARTE Kino International Prize" awarded Cu Li Never Cries by Pham Ngoc Lan (Vietnam, Philippines, France). According to Thierry Jobin, "one shall regret that none of the projects from Mongolia (and its abundant cinema production which FIFF showcased in 2018) convinced any jury, but one should also pay attention to Vietnam, a very promising country whose productions become ever-present in festivals."
Complete list of winners in the official press release.
More detail about visions sud est is available on the fund's website.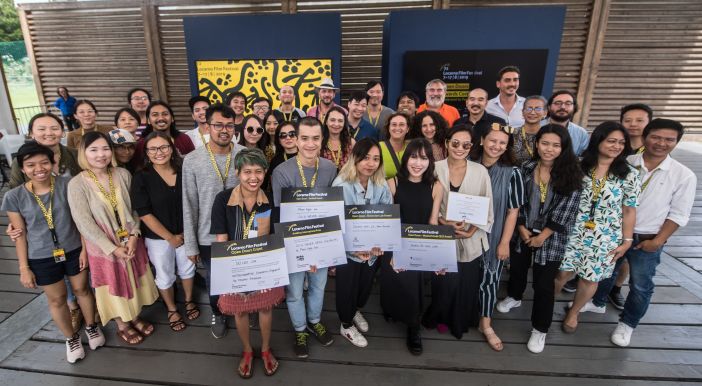 Open Doors participants at Locarno 2019 © Locarno Film Festival
---
More about FIFF at Locarno:
• From FIFF to Locarno and back again (07.08)
• Convince the audience of the future (19.08)
• Familiar names in the prize list of Locarno (21.08)