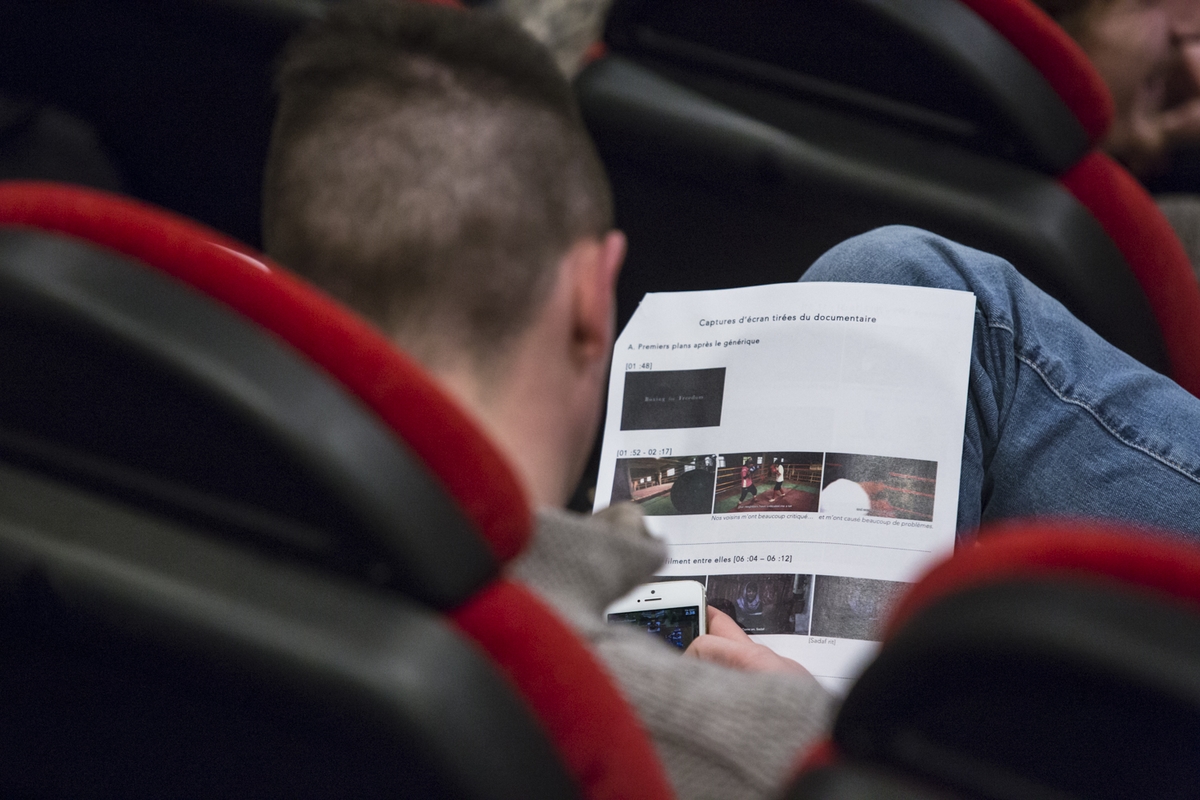 Bilingual continuing education (French/German) for teachers
Platzspitzbaby
Saturday 7th March 2020 | 8:30 – 12:30 | Cinéma Rex | Fribourg | 50 CHF
Together with Zurich University, FIFF offers a continuing education day dedicated to film analysis.
The discussions will focus this year on a Swiss films:Platzspitzbaby, by Fribourg director Pierre Monnard. The director himself will give one of the two speeches.
You can find details on the discussions below in German and French.
Discussions
Möglichkeiten der Filmanalyse am Beispiel von «Platzspitzbaby» (CH, 2020)
Der Workshop widmet sich der Frage, wie die ästhetische und narrative Gestaltung von Filmen als solche erkannt und mit Jugendlichen diskutiert werden kann. Dafür erhalten die Teilnehmer*innen einen Einblick in die Fachterminologie, mit der sich Filme systematisch analysieren lassen. Anhand der Besprechung einzelner Szenen des Filmes Platzspitzbaby soll ausserdem gezeigt werden, wie die Besprechung historischer Ereignisse im Schulunterricht – wie in diesem Falle die offene Drogenszene in Zürich der 80er/90er Jahre – durch Filme und Filmanalysen bereichert werden kann.
Carla Gabriela Engler, Studium der Filmwissenschaft, Germanistik und Anglistik an der Universität Zürich. 2017 Master of Arts im Programm Theorie und Geschichte des Films. Seit Oktober 2017 Doktorandin an der Universität Zürich am Seminar für Filmwissenschaft mit dem Dissertationsprojekt «Fabricated Standards: Ausstellungen textiler und filmischer Formatierungspraktiken» im Rahmen des Forschungsprojekts «Exhibiting Film. Challenges of Format».
« Platzspitzbaby », le regard du réalisateur
« Je souhaite aborder la problématique de l'adaptation littéraire au cinéma et la question du point de vue. Dans le cas de Platzspitzbaby, comment la biographie de Michelle Halbheer a-t-elle été transposée à l'écran et comment raconte-t-on une histoire à travers le regard d'une petite fille de 11 ans ? »
Après une Licence en Lettres à l'Université de Lausanne, Pierre Monnard part en Angleterre pour y étudier le cinéma. C'est là qu'il débute sa carrière de réalisateur avec ses courts-métrages Swapped et Come Closer. Il reçoit notamment le prix du Meilleur Court Métrage pour Swapped, lors du Prix du Cinéma Suisse 2003. Il réalise ensuite des publicités et des clips musicaux dans toute l'Europe puis se lance, en 2013, dans le long métrage avec sa comédie Recycling Lily. Il a ensuite réalisé deux séries pour la RTS et la SRF : en 2015 la série fantastique Anomalia, en 2017 le thriller Wilder. En 2020, sort son dernier long métrage : Platzspitzbaby.