Saturday 26 March 2022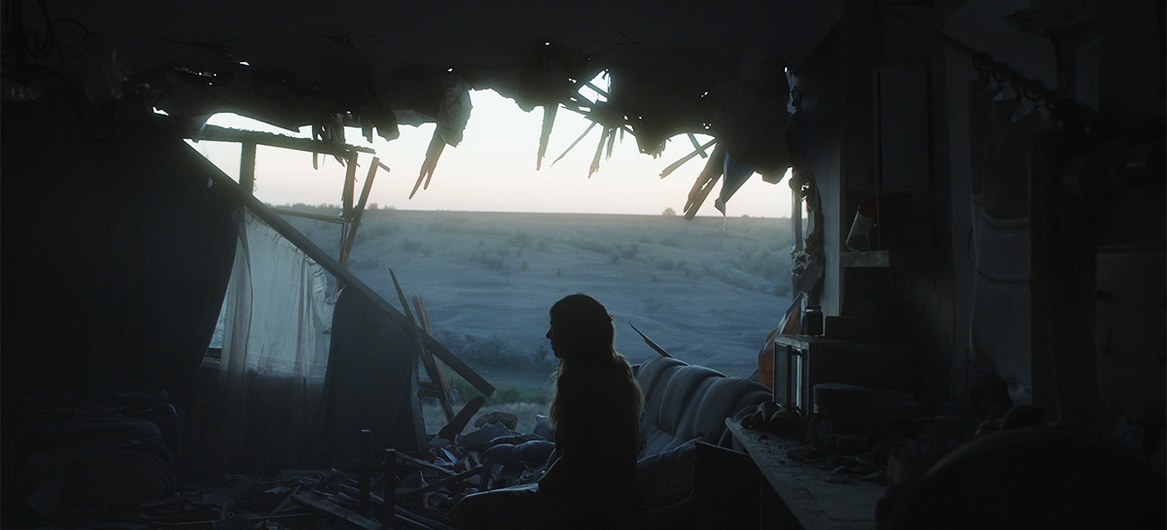 The Critics' Choice Award judges proclaimed that it "delivers an unflinching portrayal and message on an exceptional scale." The Feature Films International Jury is convinced that its "director will play a major role in international cinema in the near future." The film they are referring to is Klondike, written and directed by Ukrainian filmmaker Maryna Er Gorbach.  This hard-hitting production swept the boards at the 36th edition of the Fribourg International Film Festival (FIFF), winning not only the Grand Prix, the Festival's most prestigious prize, but also the Critics' Choice Award as well as a special mention from the Comundo Youth Jury. Clearly, the winning film resonates more deeply in light of current events. At the same time, Klondike's impressive performance is a fitting end to a highly charged edition that celebrated (post)apocalyptic films, showcased filmmaking from Afghanistan, Angola, Albania, Kosovo, and dared to tackle the thorny issue of Context culture. Thanks to these bold choices coupled with new events and partnerships across the city of Fribourg, attendance is back to pre-pandemic levels; by the time FIFF 2022 closes this Sunday, it will have sold more than 43,000 tickets.
Trailer
Klondike, by Maryna Er Gorbach, Ukraine, Turkey, 2022

The decision of the Feature Films International Jury was unanimous. Albanian-Swiss singer Elina Duni, Afghan filmmaker Sahra Mani, Angolan producer Jorge Cohen and Artistic Director of the Locarno Film Festival Giona A. Nazzaro, awarded the 36th FIFF edition Grand Prix to Klondike, the fifth film by Ukrainian director Maryna Er Gorbach. Set in 2014 and inspired by a true story, Klondike centres on a pregnant woman who refuses to leave her home in Donbass despite the advance of Russian soldiers. This masterful depiction of a world teetering on the edge of war also won the Critics' Choice Award, as well as a special mention from the Comundo Youth Jury. The main Comundo Youth Jury award went to Amira, by Egyptian director Mohamed Diab. The film chronicles the harsh reality of life in Israeli prisons and underground IVF operations that enable Palestinian inmates to become fathers. The Audience Award went to another heart-wrenching film: Broken Keys, by Lebanese filmmaker Jimmy Keyrouz, tells the story of a pianist who defies Islamic State through music. Brighton 4th, by Georgian director Levan Koguashvili, won the Special Jury Award of the International Competition: Feature Films. Another feature, La Civil from Mexican director Teodora Ana Mihai, picked up the Ecumenical Jury Award.
The winner of the International Competition: Short Films is Lunch Break by Brazilian filmmaker Nina Kopko, a politically charged portrayal of women and their survival in a hostile workplace. The CH Cinema Network Prize, which is chosen by a jury of Swiss film school students, went to Party Poster, a sprightly documentary by Indian filmmaker Rishi Chandna. The winner of the Prix Röstigraben is Esther by Ana Scheu Amigo, from the Lucerne University of Applied Sciences and Arts. Last but not least, the Foreign Visa Prize went to A bassa voce, by Matilde Casari and Alessandro Perillo, who are students at CISA, the Locarno Film School. The jury of the Foreign Visa Prize is drawn from the guest roster of the New Territory section; this year, the decision rested with some of Angola's finest producers and directors.
The winners of this year's awards, and indeed the entire programme, reflect FIFF's continued commitment to celebrating diversity, showcasing different cultures, lifting up minorities and creating a space for shared experiences. Despite two editions upended by the pandemic, the enthusiasm of the FIFF public remains undimmed. Rarely has the Festival been as in sync with current events as it has been this year. Of course, there is the situation in Ukraine, which has profoundly changed how the audience views FIFF's prescient choice of films like Klondike, not to mention Stanley Kubrick's Dr Strangelove and George Miller's Mad Max series. These chilling similarities did not stop the public flocking to the Festival. Attendance this year is likely to be on a par with 2019 (43,000 tickets sold), including the upcoming weekend screenings in Bulle (9th and 10th April), as well as screenings available on the Play Suisse and Festival Scope streaming platforms from Sunday onwards (up to 7,200 views, 18 films). Mathieu Fleury, President of the FIFF Association, is delighted, "We didn't dare hope that we would be able to replicate the success of previous editions. The reason why this edition is truly exceptional is down to public and private support, as well as the affection of our audience who could barely wait for our return."
FIFF's dedicated audience have awaited the return to a 'normal' edition with a great deal of anticipation. But FIFF22 was far from normal. Alongside a high-calibre programme, there were surprise appearances by Geraldine Chaplin and the rapper Fianso. There was also the unforgettable intimate concert given by Gjon's Tears, who also used his carte blanche to offer the FIFF audience a glimpse into Albanian-speaking culture. These affecting moments underscore the extraordinary character of the Festival. Thanks to many new events and partnerships across the city, FIFF transformed Fribourg into an enormous movie theatre. For Thierry Jobin, the Festival's artistic director, "FIFF is a unifier". He is also quick to point out the important contribution that the public makes, "Thanks to our audience, which has placed its trust in us, we are able to explore new, forgotten, unknown or hidden territories and guarantee that filmmakers from around the world receive almost unimaginable levels of attention at a time dialogue and sharing are challenged by the use of social networks. FIFF may never have been as necessary as it is this year."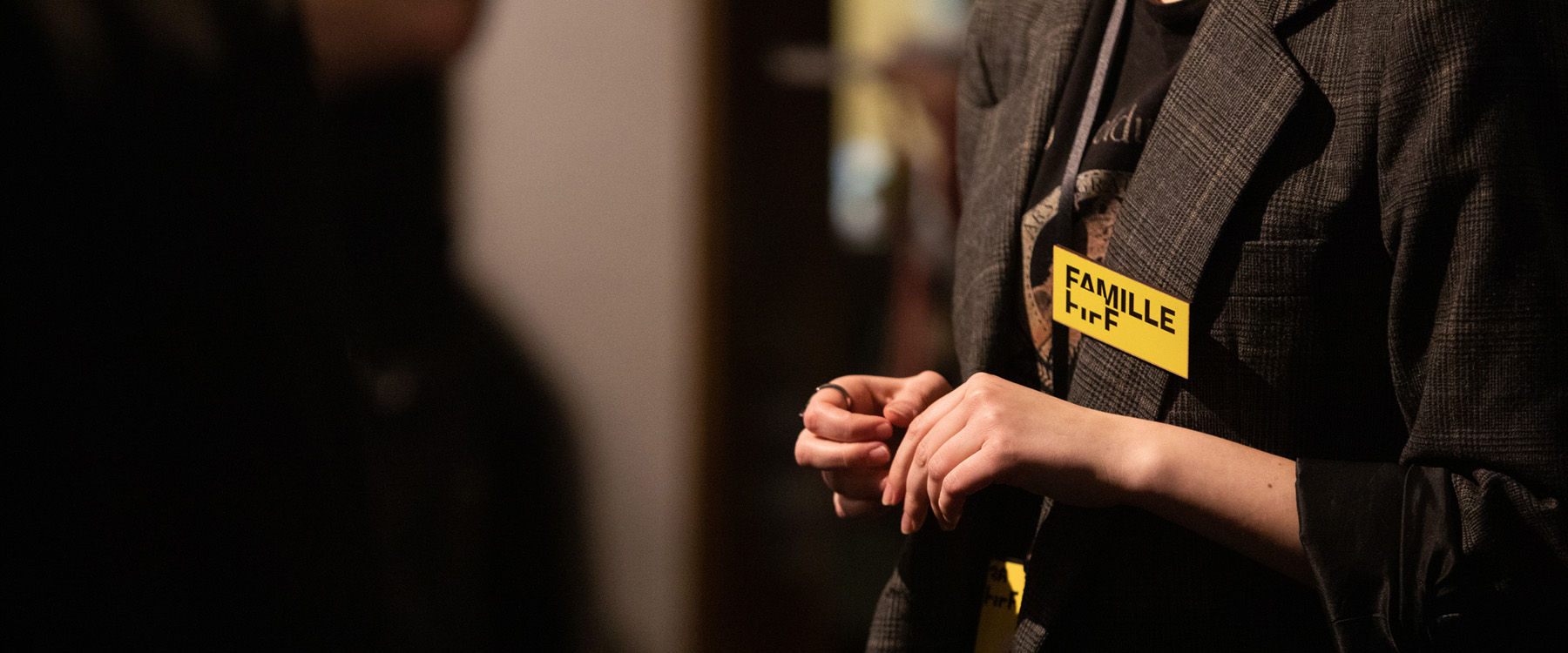 Le FIFF continue
Sunday 27.03.2022 – Rex 1
11:00
Special Jury Award: Brighton 4th
13:30
Best International Short Film Award: Lunch Break
and Grand Prix: Klondike
16:00
Audience Award: Broken Keys (free entry, booking is required)
19h30
Olga by Elie Grappe.
Swiss Film Award 2022, Best Feature Film
Exiled in Switzerland, Olga, 15, is a talented Ukrainian gymnast. Like all athletes at the top of their game, she dreams of Olympic gold. She tries her best to fit into her new national team but, as the European Championship draws near, the revolution in Kiev shakes her world and tests her will.
Special screening as a tribute to the victims of the war in Ukraine and in the presence of the film's director. All proceeds from ticket sales will be donated to Ukraine.
 
---
FIFF online
festivalscope.com (28.03–17.04.2022)
playsuisse.ch (as of now)
FIFF as a guest in Bulle
Saturday 9th and Sunday 10th April 2022 (programme)