Tuesday 13 August 2019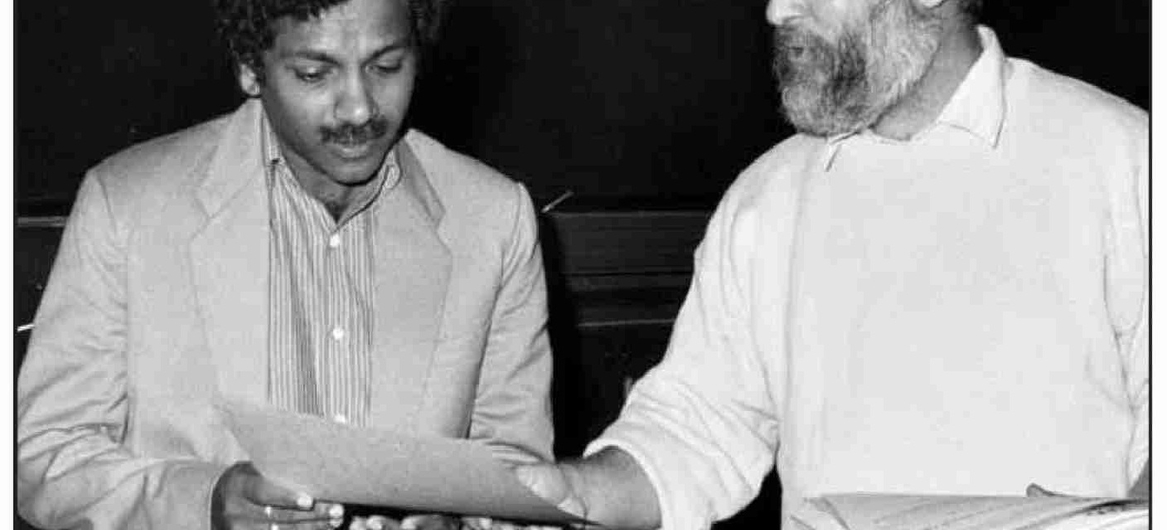 With Barnard Hallet, cath.ch
Yvan Stern died at the age of 72 in the morning of August 10th 2019 in Marseille. Born in Payerne, he was a catholic journalist and cinema-lover who founded the Fribourg International Film Festival with Magda Bossy in 1980.
"Yvan Stern was had a kind of radiant discretion. He was not interested in fame but had great intuitions," remembers André Kolly, a former colleague. Those intuitions lead him to dedicate himself to his passion: cinema, journalism and religion.
He was born on February 14th 1947 in Payerne where he grew up. Because of his conviction to have a religious vocation, Yvan Stern studies theology in Fribourg. The path is however chaotic and long. The young man is lost and he needs to work. Around the age of 30, he changed direction for cinema, his second passion.
Journalism and cinema
A new life begins for him at the school of journalism in Fribourg. After his studies, he works for the local daily newspaper La Liberté and the Fribourg based Agence de presse internationale catholique (International catholic press agency). From 1985 to 1998, he is editor-in-chief of Evangile et Mission, the official magazine of the catholic church in Western Switzerland.
Beside all that: cinema. He manages the film distributor company Selecta Film, and the center for audiovisual media "Cinédia" created in 1990. "One should remember as well his thorough work for the review Ciné-feuille," mentions André Kolly. 
In 1980, Magda Bossy contacts Yvan Stern to share her idea of creating a film festival which would give voice to filmmaker from the South. Together, with the support of Freddy Buach, director and founder of the Cinémathèque Suisse, Magda and Yvan find the necessary financing. The first edition of the Festival international de films du tiers monde – which will later become the Fribourg International Film Festival – takes place in several cities of Western Switzerland between november and december 1980 (check out the Festival's timeline for more details)
Religious commitment
In 1998, Yvan Stern stops his journalist and cinema activities. He joins a catholic congregation in Algeria. He stays involved there until his last days spending his days with prayers, gardening in the orchard and helping others.
With his passing, FIFF loses its dad.
Thank you very much Yvan!