Saturday 02 May 2020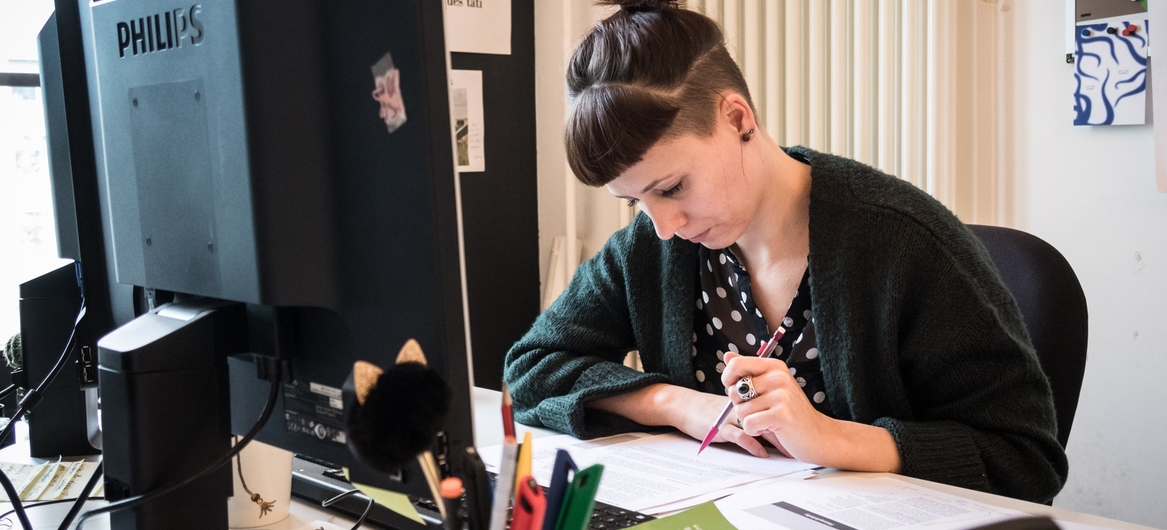 This is a first for her: being juror in a film festival. That person is Delphine Niederberger, head of cultural projects and member of the selection committee at FIFF. She was supposed to go to the festival Visions du Réel this spring with a badge that read "jury" around her neck. The festival happening however online because of the COVID-19 pandemic, the jury works differently.
Delphine said yes a few months ago to the offer to join the visions sud est jury at the documentary festival in Nyon. Two other persons complete the jury: Antoine Thirion, programmer at Locarno Festival, and Martial Knaebel for trigon-film.
"We give a prize with a value of 10'000 Swiss francs to a project in the making," explains FIFF representative. "There are 17 projects coming from countries which visions sud est funds supports." As a reminder, the latter is a joint initiative of trigon-film, Locarno Film Festival, Visions du Réel and FIFF with the goal of supporting film production from Asia, Africa, Latin America and Eastern Europe.
"What is special with our jury," continues Delphine, "is that we assess films that are at very different steps of production. They are not the films of the competition that the public can see, they are projects still in production." Those projects are presented in the Industry section of the Nyon festival.
Debate from afar
Because of the extraordinary situation of this Spring 2020, Visions du Réel is 100% online. "We have the same programme however as we would have had if the festival had happened in its normal form. That means a presentation of each project and an individual conversation of 15 minutes with the director or the producers." According to the first-time juror, there is even a positive touch to this organisation: "every one is at home during the videoconferences, this intimacy presents all of us in a more natural way."
One regret though: "there is less spontaneity in conversations because screens separates us. We would have talked probably longer in a real encounter." The three jurors are nonetheless on the same wavelength: "we agree easily on which projects to put aside and which ones to keep in the race."
Another look at cinema
Judging works in the midth of their creation is something new for Delphine. As she explains, "we have here an incredible insight on the process of producing a movie. We do not see all this when we select films for FIFF, because we choose films that are already final products."
At the end of the week, the visions sud est jury chose to give its prize to the Mexican film Malintzin 17 by Eugenio and Mara Polgovsky (from the Docs in Progress section). Will we have the chance to see the completed film in Swiss theatres? Let's hope we will, but the road of production and distribution is long and winding.