Invaluable companion of the public during the Festival and eagerly awaited: our programme is under construction.
We offer you a photostory which presents the stages of its conception. Here is the first part.
Episode 1
It starts with the frame of light around Thierry Jobin's door late at night during the holiday season. 8771 words later, the programme is now in the hands of the translators of Transit txt and our colleagues Hélène Wichser and Irène Unholz who coordinate the work.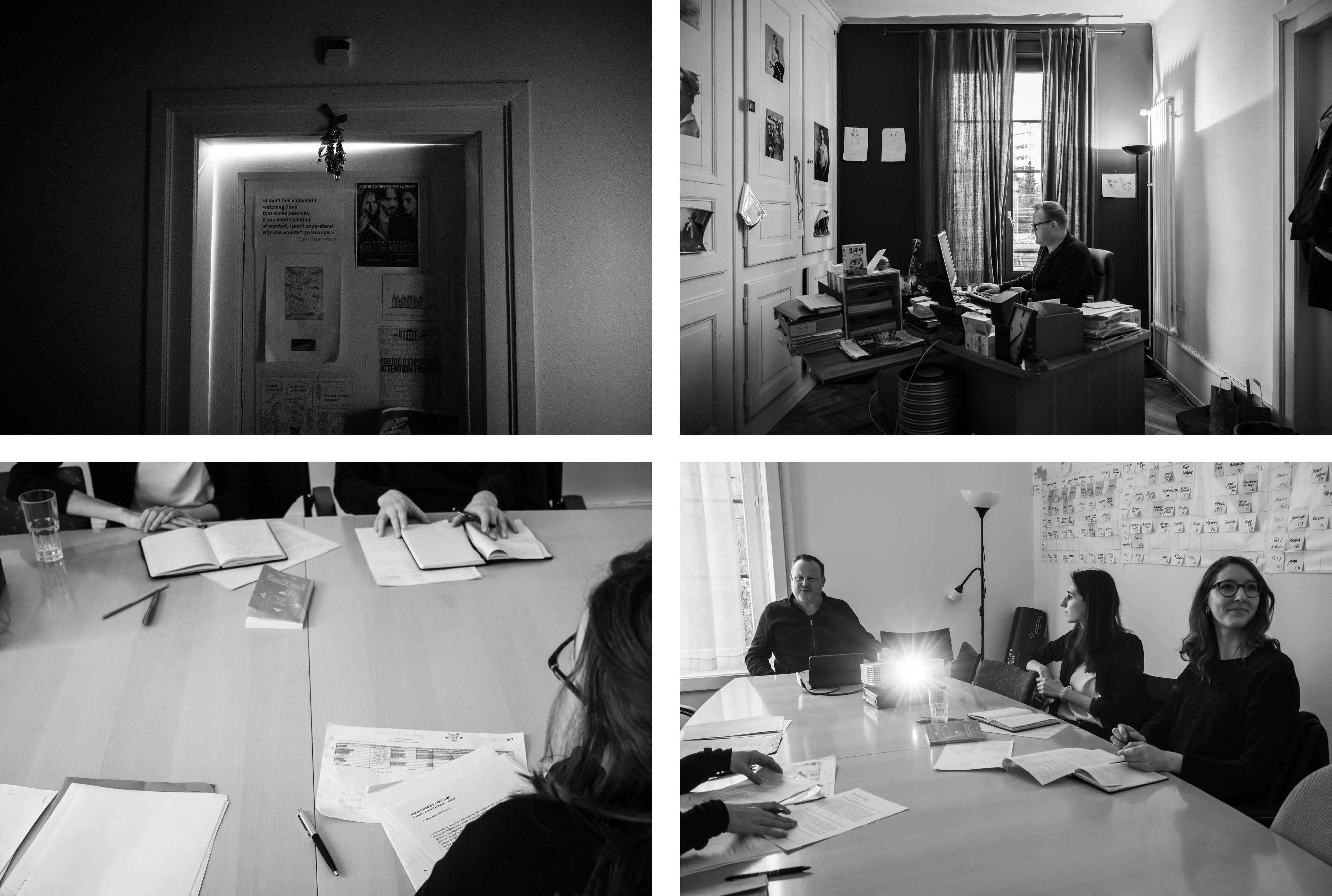 Episode 2
For most people, these are just sticky notes. For us, it's a festival taking shape. On these little pieces of paper placed on the wall, an entire year of work is transformed into a week of screenings and conferences. This collection of coloured squares is actually FIFF 2020's timetable.
Episode 3
Aurélie Gunter from Asphalte Design drinks her coffee from an NYPD mug. And it'll take a serious amount of caffeine to tackle the layout of the FIFF 2020 programme: setting more than 160,000 characters and 100 or so photos into 204 pages, all within 48 hours. Mission: Impossible. But Aurélie, FIFF's graphic design shero, chose to accept it! Watch out – this message will self-destruct in 5 seconds.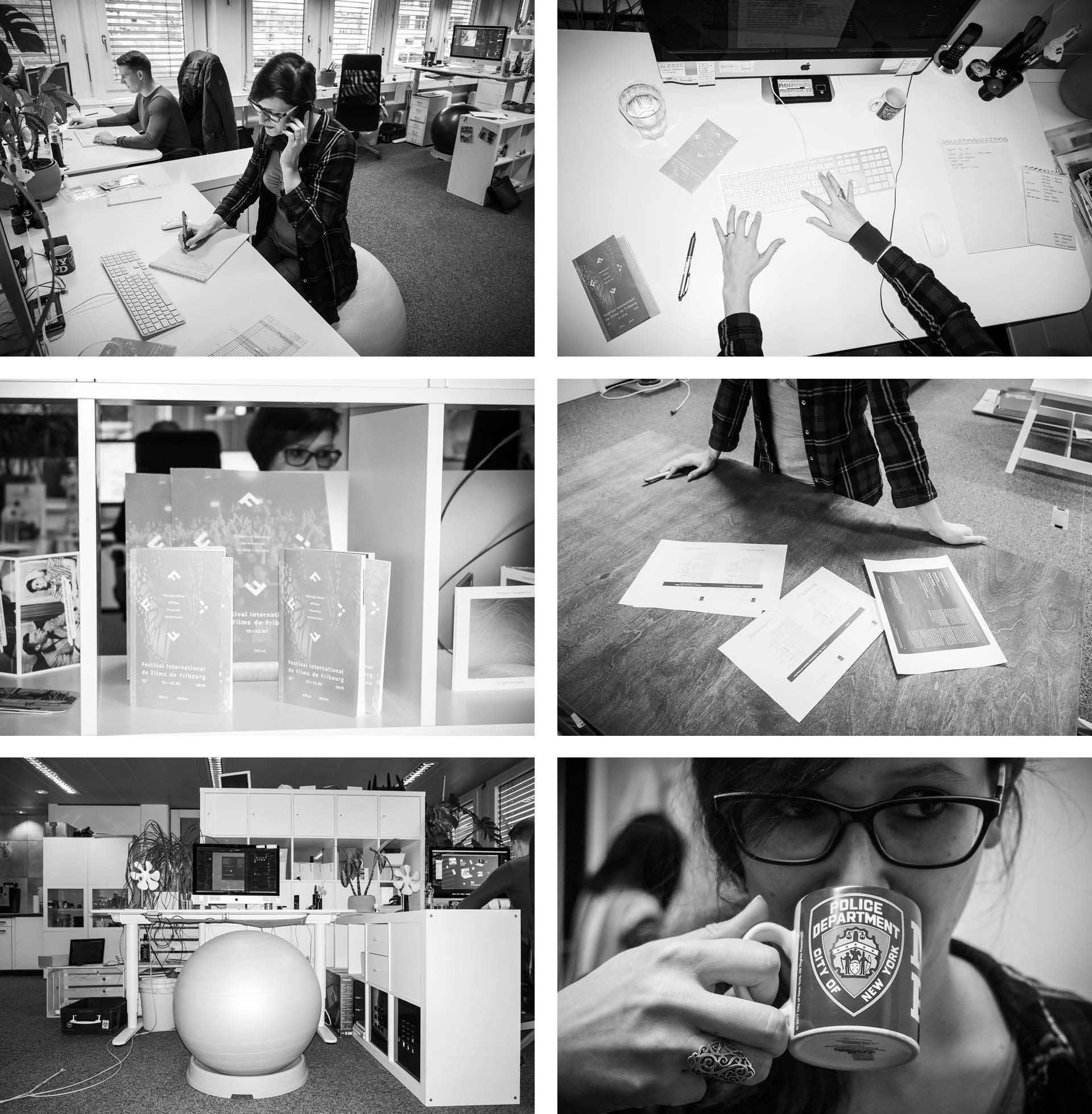 Episode 4
Read, reread, edit, correct, reread, modify, translate, reread, comment, validate, drink coffee ... A part of the FIFF team is busy these days proofreading the program. In the basement or in a hammock, some used twice as much imagination in order to find the right places to isolate themselves with the texts!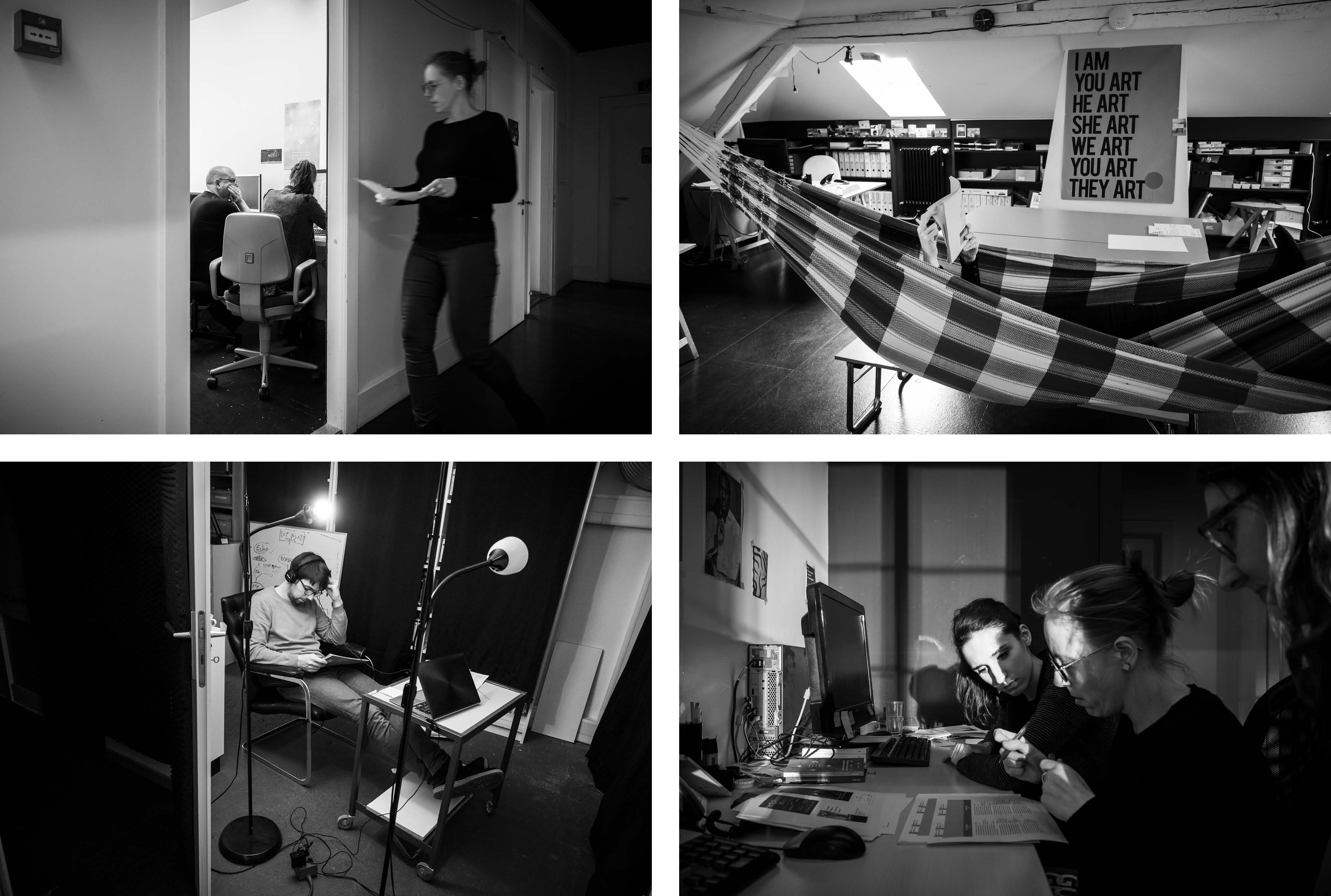 Episode 5
It's 7.30 am. The coffee is flowing, the smell of ink fills the air and the whirr of the pick-up rollers at full tilt drowns the room in sound. By 8 pm, the machines fall silent. Their work is done: all 12,500 copies of the FIFF 2020 programme are now printed and waiting for the big reveal on 4th March. We are itching to see this year's catalogue! You too?