Sunday 20 February 2022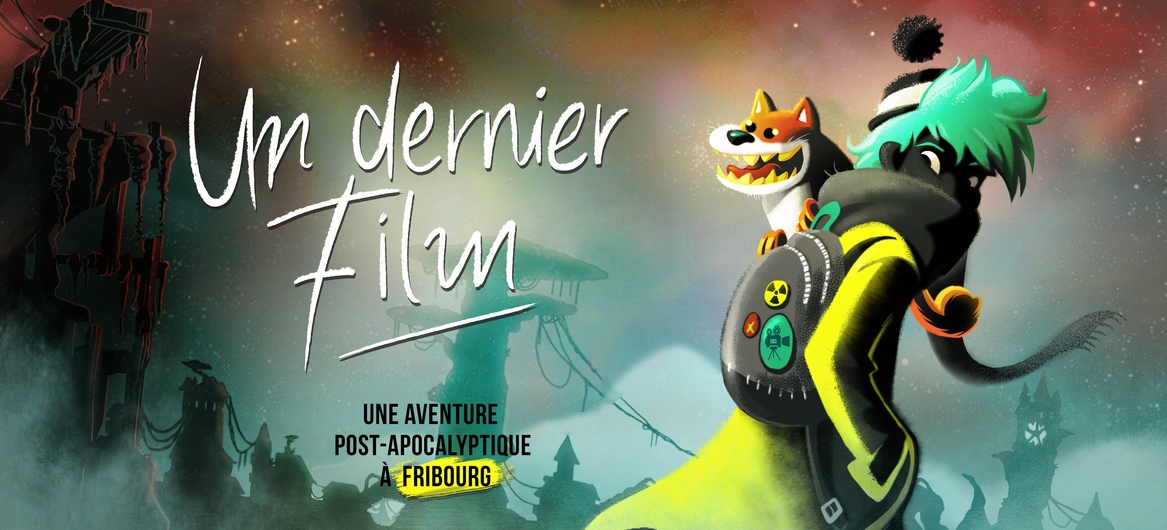 The video game Un dernier Film (One Last Film) has been developped especially for FIFF. It focuses on a young woman, the sole survivor of an apocalypse, as she and her dog travel around the wasteland of Fribourg, desperately searching for films which are the only remaining vestiges of a world that no longer exists.
Scroll down to play Un dernier Film. Please note that the game is not smartphone-compatible. Given that you need to use the keyboard to move the characters, you can only play the game on a computer. For a better gaming experience, we recommend you play in full screen mode.
Discover Cutscene, the programme for video games at FIFF:
To the programme
The creator of the game tells you about it in video: