Thursday 07 March 2019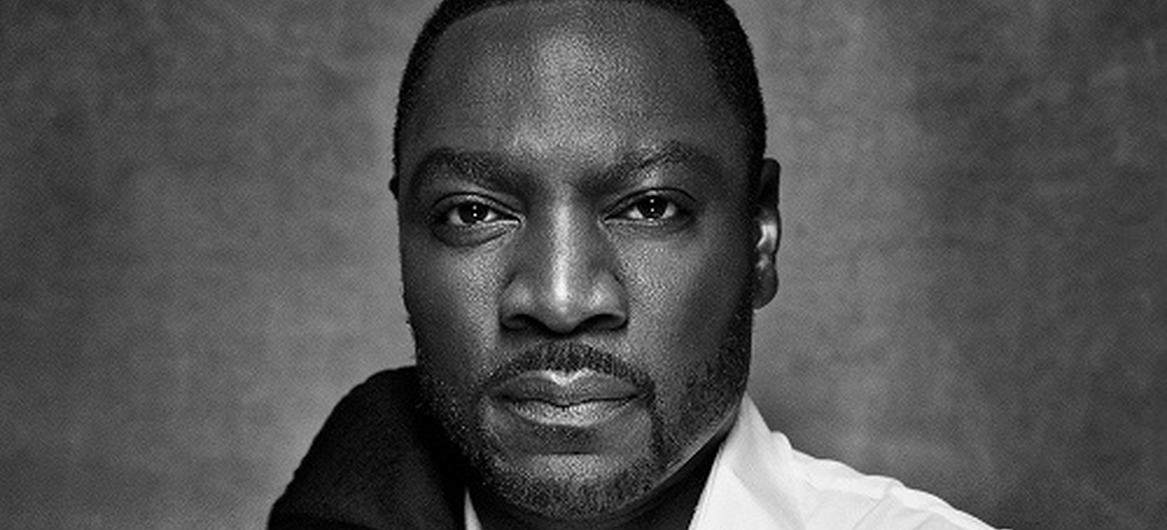 FIFF is proud to announce that from 15th to 23rd March 2019 the International Competition: Feature Films jury can count on a fifth member: the British actor, screenwriter and director Adewale Akinnuoye-Agbaje. Already a familiar face among TV viewers and cinema goers, Akinnuoye-Agbaje has made his directorial debut with Farming, a stunning autobiographical film which will be shown as part of FIFF's Midnight Screenings. Hopefully, his presence should help festival goers overcome their disappointment at the unforeseen absence of Bong Joon-ho, who recently announced that major post-production delays on his latest film Parasite mean that he cannot travel to Fribourg. Despite his packed schedule, the South Korean director has generously offered to be virtually present during the festival and, among others, to take part in a public conversation via Skype. On a happier note, the FIFF Association unanimously elected five new members to the Board at last Wednesday's general meeting. 
Adewale Akinnuoye-Agbaje cinquième membre du jury
For the FIFF artistic team, Farming was one of the stand-out films at the Toronto International Film Festival (TIFF), and immediately decided to select it for the 2019 Midnight Screenings programme. When the team began to research the person behind this assured directorial debut, they were astonished to learn that he was in fact well-known not only to them but also to a large portion of the general public. Adewale Akinnuoye-Agbaje is none other than Simon Adebisi in OZ and Mister Eko in Lost. He has starred in many famous TV shows and feature films (see list hereunder) since he began his acting career in the mid-1990s. FIFF is delighted that both the jury and festival goers will be able to share in the remarkable and uncommon personal and professional journey of this British actor-director.
TV Series
New York Undercover (1995)
Monk (2009)
Hunted (2012)
American Odyssey (2015)
Game of Thrones (2015)
The Fix (2019)
Feature films
Ace Ventura: When Nature Calls (1995)
Legionnaire (1998)
The Bourne Identity  (2002)
Get Rich or Die Tryin' (2005)
Killer Elite (2011)
Bullet to the Head  (2012)
Thor: The Dark World  (2013)
Suicide Squad (2016)
Bong Joon-ho virtually with us
With good news came bad news: South Korean film-maker Bong Joon-ho recently announced that he will be unable to attend this year's festival due to post-production problems on his new film Parasite; delays in special effects work mean that post-production is running one month behind schedule.
To make it up to the public, Bong Joon-ho has proposed appearing via video link – an amazing sign of friendship and generosity from this incredible artist, and one which FIFF Artistic Director Thierry Jobin deeply appreciates. As well as giving several phone interviews to the Swiss media from Seoul, Bong Joon-Ho will provide introductory videos for each of his Carte blanche films, and will take part in a public conversation via Skype on Tuesday, 19th March, 2 pm at the ARENA 7 cinema. This will replace the event originally planned for Friday 22nd March.
Bong Joon-ho also sent a touching personal message addressed directly to FIFF and the public:
"I am truly sorry, but I unfortunately must inform that I will no longer be able to attend the festival due to changes in the schedule for my film Parasite. This was an extremely difficult decision to make as I was eagerly looking forward to the festival, and I'm very, very sorry to deliver the news so close to the dates. I'm immensely disappointed and heartbroken as I was very much looking forward to meeting the audience at Fribourg and using my carte blanche to share my favorite films with them. I'm terribly sorry to inconvenience the planning of the festival, and I truly hope to be reinvited and that I can still participate in a future edition. Thank you so much again for inviting me, and I wish you the best of luck with this year's festival. Many apologies."
News from FIFF Committee
The decision to restructure the festival, two years after its growth crisis, has had the desired effect – it is now most definitely a case of onwards and upwards for FIFF. At the recent general meeting of the FIFF Association, five new members were elected, unanimously, to the Board:
• Irène Challand, rPublic Value Project Manager at SSR/SRG;
• Christine Eggs, General Director of the Association François-Xavier Bagnoud;
• Sven Dietrich, Fribourg entrepreneur and founder of FriBowling SA;
• Marine Jordan, scientific advisor with the Western Switzerland section of the Swiss health promotion foundation, Radix;
• Thierry Savary, General Director of RadioFr.
"Their election will take the number of committee members back up to nine", explains the Committee Chair Mathieu Fleury. "I look forward to the energy and new ideas that they will bring to the Board, as well as to the continued valuable input from longstanding members Lucie Bader and Patrice Zurich, who will be stepping down at the end of the year."