Wednesday 21 September 2016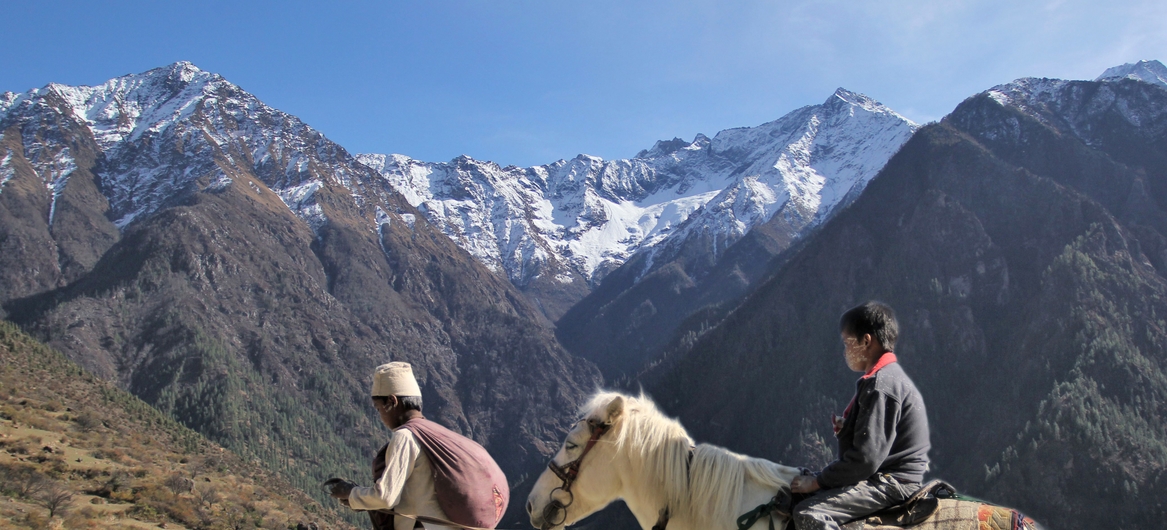 New Territory: Nepal
From 31 March to 8 April, the public at the FIFF will be able to discover at least twenty long and short Nepalese films. This first theme of the 2017 festival was unveiled in Locarno, where the FIFF also established the new short film jury, which was launched this year and is comprised of students from Réseau Cinéma CH, the national program for training and research in film studies. This collaboration will be celebrated at a cocktail party as part of the Festival del Film Locarno activities.
The discovery of Nepalese cinema will transpire in the New Territory section and follow in the footsteps of previously explored cinema from Bangladesh (2012), Uzbekistan (2013), Madagascar (2014), North American Indians (2015) and African film-makers (2016). This exploration will include long and short fictional films and documentaries that recount, among other things, the birth of a cinematographic tradition. Several prominent figures will be in attendance at Fribourg.
Réseau Cinéma CH Prize: encouraging the Master's students to meet and exercising film criticism
The FIFF would also like to announce that it is thrilled about celebrating its collaboration with the Réseau Cinéma CH in Locarno. For the first time during the last edition of the FIFF, a jury comprised of students from the universities of Lausanne and Zurich as well as the ECAL, HEAD and ZHDK had the opportunity to judge the International Competition short films and thus act as film critics and engage in democratic debate. This experience, filled with lessons, with meetings with industry professionals and with exchanges with other students in Switzerland, will take place each year.