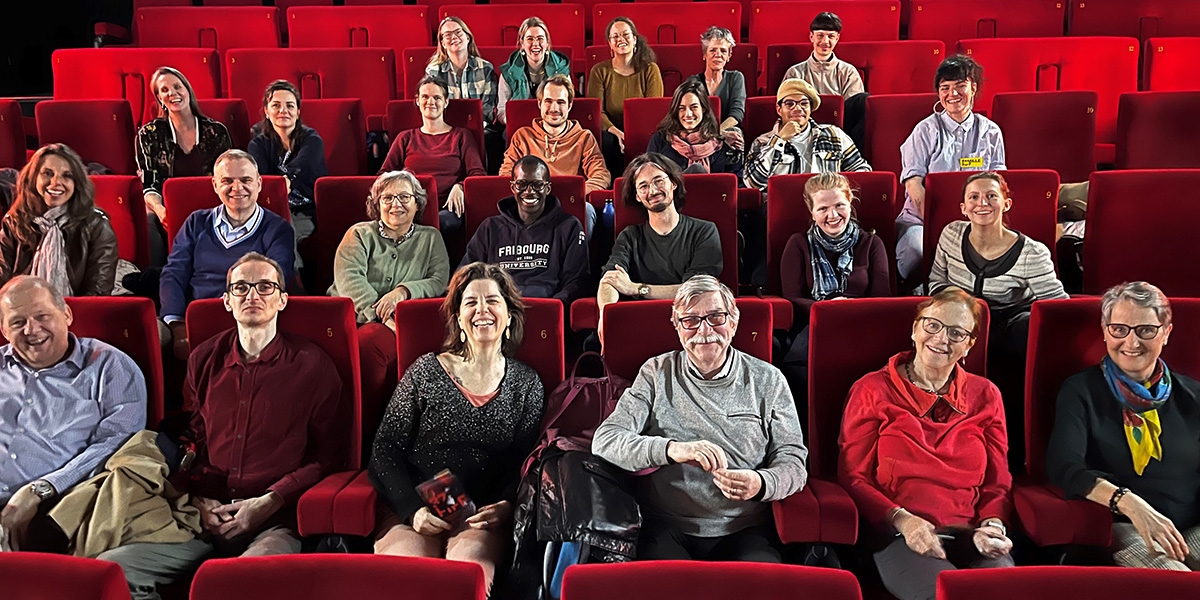 At FIFF, we introduce each and every screening. This is a landmark at the Festival. Since 2016 FIFF has invited cinephiles of all ages and origins to take part in the Festival as a film presenter.
This project's aim is to favour encounters between young and old people and between people from Fribourg and elsewhere. Presenters prepare their speech(es) and host them in groups of two. Under the supervision of members of FIFF's team, participants will have the opportunity to share their vision of cinema, will benefit from eachother's experience and will try their hand at speaking in front of an audience.
Participants will live the festival from the inside and will share their love for cinema with the audience!
Watch the TV report from 2017 (in French)