Monday 03 April 2017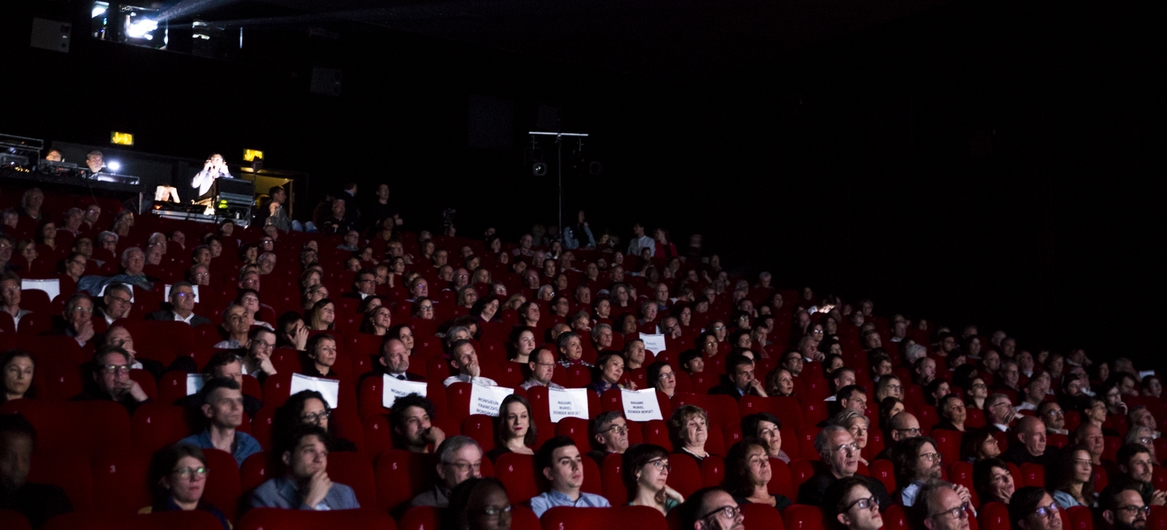 The FIFF is in full swing since Friday. Sadly, today the first guests left us, but about 50 more are expected for the entire week. Meet the guests of the FIFF at the various events and do not miss the following for the next 3 days:

03. – 05.04.2017 | FIFF Breakfasts
Don't miss the FIFF Breakfasts at the Eikon
On Monday 3, 4 and 5 April from 10:00 to 10:45, Thierry Jobin, Artistic Director of the FIFF, will kidnap one of his guests for a talk with the students of the Eikon, Vocational School of Applied Arts (Wilhelm Kaiser 13, 1700 Fribourg). These talks are public.




04.04.2017 | Gentleman Rissient | 17:00 | ARENA 6 in presence of Pierre Rissient
Pierre Rissient is a friend of FIFF, having honoured the Festival with his presence already in 2016 and written in the Positif review that it is one of the best festivals he knows. After Man of Cinema by Todd McCarthy in 2007, he has been honoured with a second documentary, Gentleman Rissient.



04.04.2017 | Masterclass Freddy Buache | 18:30 – 20:00 | ARENA 7
He changed the lives of all of us who live and breathe cinema and honours us with his presence. Freddy Buache will share with us the movies he supported, cinematographic universes he made us discover, his selection of movies for the FIFF in the section Hommage à… and many other aspects of his commitment for the Swiss cinema and beyond these borders.




05.04 | Round table: New Territory: Nepal | 18:30 – 20:00 | ARENA 7
Overview of the Nepalese cinema in the presence of three film directors and a producer.



05.04 | Vernissage Unveiling the Veil| 18:30 | BCU (KUB)
The bilingual exhibition (German-French) at the BCU (Cantonal and University Library) gives several different perspectives on the topical issue of identities. In seven sections, it tells the long history of the veil from ancient times to the present day. The veil, a general term which also incorporates the headscarf, is almost exclusively associated with Islam today. And yet Christianity was the first religion to make wearing the veil compulsory.



05.04 | 78/52 | 20:00 | ARENA 5 in presence of Alexandre O. Philippe
78 different shots in 52 seconds: you might have recognized the famous shower scene from Alfred Hitchcock's Psycho. Originally from Switzerland but living in the US, selected at Sundance and a great friend to the FIFF, Alexandre O. Philippe is continuing to explore social phenomena. What he manages to draw from the most famous minute in film history, from its creation to its impact, is astounding.




05.04 | Sainte Harare | 23:00 – 3:00 | Le Mouton Noir
Electric World Music – let's dance!




Follow #fiff17
Don't miss the highlights of #fiff17 and follow us on our Social Media
All the highlights of #fiff17 are now on www.fiff.ch