Points of sale
Online
You can now buy your FIFF23 passes and tickets online.
Purchase your tickets directly from the online programme or order your Festival Passes on the online shop via the page Tickets & Passes.
If you have any questions, we recommend that you take a look at our Ticketing help page.
Festival's box office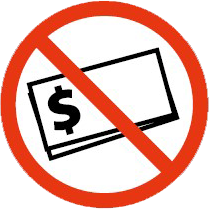 Our ticket offices will not accept cash. However, you can pay with the following:
•   Carte Maestro
•   Carte V-Pay
•   Carte Visa
•   Mastercard
•   Postcard
•   TWINT
The Festival ticket offices will open on Monday 6th March.
There is no ticket office at the Festival Center at Nouveau Monde.
From 6th to 18th March
There will also be a FIFF ticket office in the main atrium of the Fribourg Centre shopping mall. It will open on Monday 6th March and will remain open during the centre's normal business hours for the duration of the Festival. Please note that on Saturdays 11th and 18th March, the centre will close at 4 pm.
From 17th to 26th March
The FIFF ticket offices in the ARENA and Rex cinemas will open on the evenings of 17th March and Saturday 18th March. After these dates, they will remain open for the duration of the Festival.
Map for the Festival
Festival's screenings and events take place in various places in the city of Fribourg.