All events of the Festival happen in the city of Fribourg (see map under).
FIFF recommends the use of public transportation to travel to the Festival.
Points of sale
Our box office are close at the moment. It is however possible to buy vouchers for tickets and passes now using the online form (available in French and German).
Transports publics fribourgeois (TPF)
For easier travelling in Fribourg city and area, carefree parking and until late in the night consider public transportation.
Party longer on weekend evenings thanks to the Night bus service which will get you home in the whole Canton of Fribourg.
Timetable
City network
>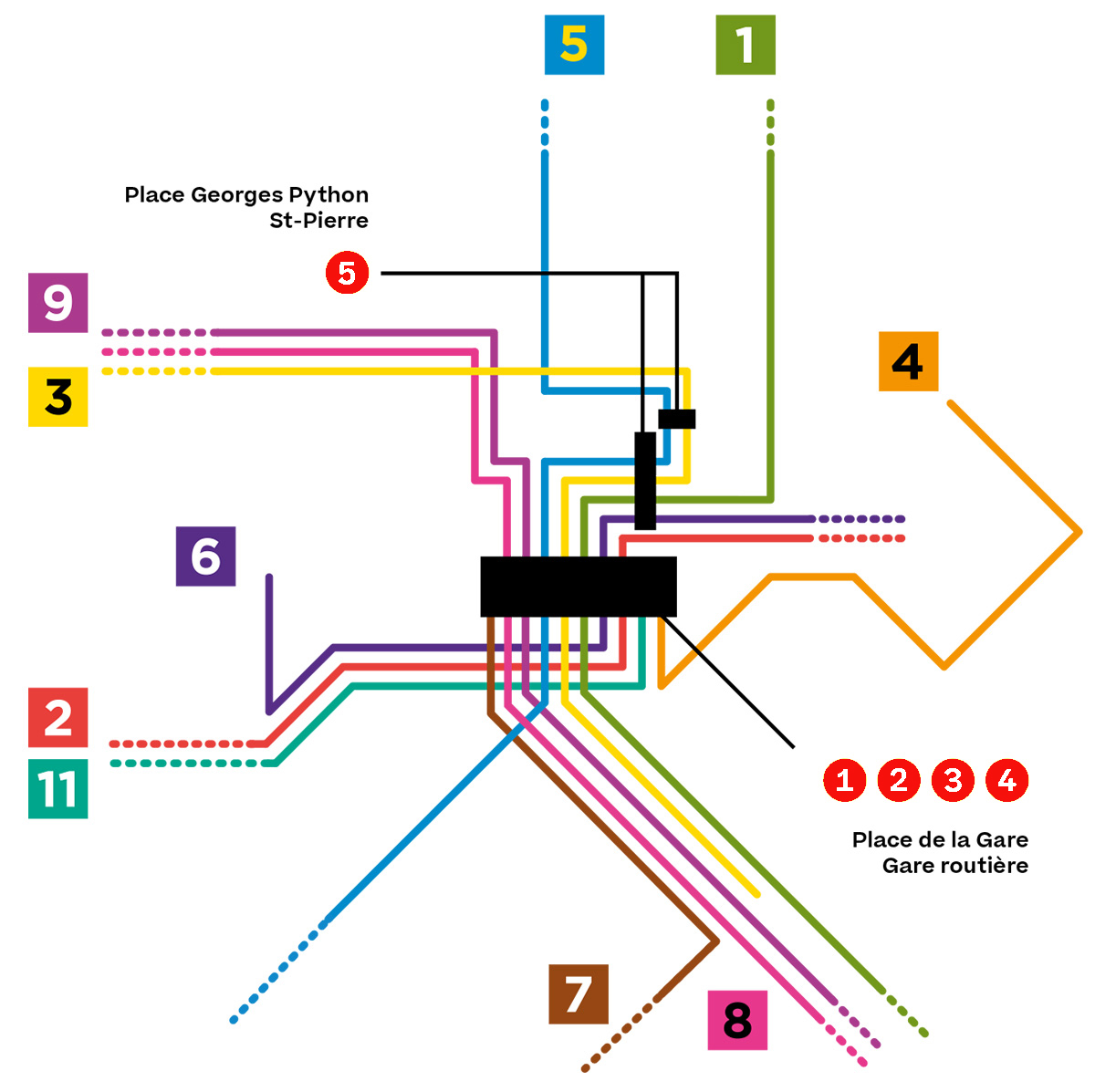 Complete network for the whole Canton
Visit the online interactive map on the TPF website.
Ancienne Gare

Restaurant, bar, parties
Opening hours
Friday 18th - Saturday 19th
09:00 – 03:00
Sunday 20th – Wednesday 23rd
09:00 – 01:00
Thursday 24th
09:00 – 02:00
Friday 25th
09:00 – 03:00
Saturday 26th
09:00 – 05:00
ARENA CINEMAS Fribourg


Ticket office as of 17.03
Screenings, media desk, hospitality
cinemotion Rex


Ticket office as of 18.03
Screenings
Fribourg Centre


Ticketing, animations
From 06.03 to 18.03
Les Trentenaires

Brasserie, restaurant
Opening times
Friday 17 - Saturday 18
09:00 – 02:00
Sunday 19
10:00 – 23:30
Monday 20 - Thursday 23
09:00 – 02:00
Friday 24 - Saturday 25
09:00 – 02:00
Voltar Restobar


Restaurant
Opening times
Friday 17 - Saturday 18
11:00 – 23:59
Sunday 19 - Monday 20
Closed
Tuesday 21 - Saturday 25
11:00 – 23:59
Infos supplémentaires

Ancienne Gare

Restaurant, bar, parties

Opening hours

Friday 18th - Saturday 19th
09:00 – 03:00
Sunday 20th – Wednesday 23rd
09:00 – 01:00
Thursday 24th
09:00 – 02:00
Friday 25th
09:00 – 03:00
Saturday 26th
09:00 – 05:00

ARENA CINEMAS Fribourg


Ticket office as of 17.03
Screenings, media desk, hospitality

cinemotion Rex


Ticket office as of 18.03
Screenings

Fribourg Centre


Ticketing, animations
From 06.03 to 18.03

Les Trentenaires

Brasserie, restaurant

Opening times

Friday 17 - Saturday 18
09:00 – 02:00
Sunday 19
10:00 – 23:30
Monday 20 - Thursday 23
09:00 – 02:00
Friday 24 - Saturday 25
09:00 – 02:00

Voltar Restobar


Restaurant

Opening times

Friday 17 - Saturday 18
11:00 – 23:59
Sunday 19 - Monday 20
Closed
Tuesday 21 - Saturday 25
11:00 – 23:59