International Jury: Feature Films
Kaouther Ben Hania, Tunisia
Tunisian director Kaouther Ben Hania made a name for herself very early on with the short films she made during her studies at the EDAC art and film school in Tunis. Her films have won awards in several festivals, including the Festival International du Film de Femmes de Salé (2014), the Festival International du Film Francophone de Namur (2014) and the Journées Cinématographiques de Carthage (2016). At this year's FIFF she will present her latest feature film:
Beauty and the Dogs, selected at the Festival de Cannes (2017) for the Un Certain Regard category and supported by the Vision Sud Est prize.
Ariunaa Tserenpil, Mongolia
Few people devote their life to the art and culture of their home country to the same extent as Ariunaa serenpil. She has worked as Coordinator (1997-2000) and Director (2000-2002) of the Arts & Culture programme for the Mongolian foundation Open Society (Soros Foundation). In 2002 she founded the Arts Council of Mongolia and along with her husband, Byamba Sakhya, created a film production company in 2008. Together, they have directed and produced two hugely successful features: Passion and Remote Control, both of which were presented in the New Territory: Mongolia section.
Alexandre O. Philippe, Switzerland, France
Alexandre O. Philippe is originally from Geneva but honed his filmmaking craft in the US. His documentaries specialise in pop culture. A friend of the Festival, he has already come to present three highly original documentaries: The Life and Times of Paul the Psychic Octopus, Doc of the Dead and 78/52. This year he
is attending as a member of the International Jury for Features and will present his documentary straight out of a galaxy far, far away: The People vs. George Lucas.
Boo Junfeng, Singapore
Winner of the FIFF Grand Prix in 2017 with his feature Apprentice (2016), Boo Junfeng will be back this year as a member of the International Jury. The director caused quite a stir with his first feature, Sandcastle (2010), which was selected for the Festival de Cannes parallel section, the Critics' Week, and his second film, Apprentice, was in the Un Certain Regard section in 2016. In Fribourg, he made quite the impression on the Équilibre audience… He couldn't be at the closing ceremony, so he amused the audience with video messages of thanks he had recorded in his apartment in Singapore with his pet dog, tasting the cheese and chocolate he had brought back in his suitcase.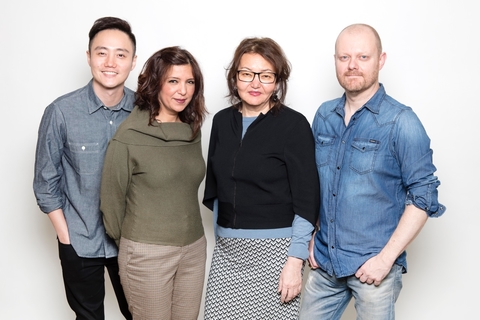 Jury International: Courts métrages
Ilaria Gomarasca – Italy
After studying film, literature and arts in Milan, Ilaria Gomarasca began her career at the Louvre in Paris. In 2009 she embarked on her career in the film industry at WIDE and became Head of the Festivals Department. Then in 2013 she joined Pyramid International as Head of Festivals and Markets. Co-founder of Cinema Espresso - the association for the promotion of the italian culture in France, she reactivates in 2018 the Festival De Rome à Paris.
Maria Raluca Hanea – Romania
Raluca Maria Hanea was born in Transylvania in 1982. After studying literature in Cluj-Napoca, she studied art history and film in Paris, where she has lived for the last 10 years. She combines her love of film writing and poetry through her day-to-day work as a writer and as Deputy Artistic Director and Head of the Film Department at the Festival de Cinéma Européen des Arcs.
Delphine Jeanneret – Switzerland
Delphine Jeanneret is a film programmer and curator at Internationale Kurzfilmtage Winterthur. She is part of the selection committee for Southeast Asian film projects at Open Doors, Locarno Festival. In 2015, she co-founded the Festival Cinéma Jeune Public in Lausanne curating independent and experimental films for young audiences. Since 2016, she is also in charge of film distribution at Cinema Departement/cinéma du réel at Geneva School of Art and Design, HEAD – Genève.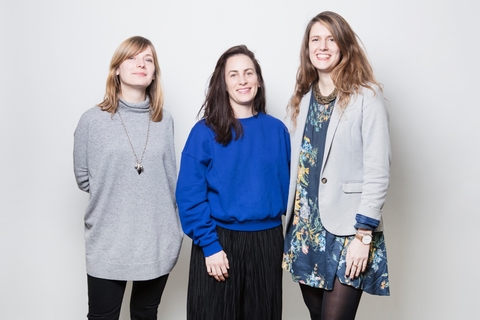 Eric Steiner (Switzerland – FR)
Madelein Hirziger (Switzerland – ZH)
Cristina Trezzini (Switzerland – TI)
Pratima Shrestha, Nepal
Peter Dalling, Sweden
Sebastiano Caroni, Switzerland
Stefanie Arnold (Switzerland)
Manfred Koch (Germany)
Maxime Pouyanne (France)
Luzia Sutter Rehmann (Switzerland)
Guillaume Baeriswyl (Switzerland)
Robin Jolissaint (Switzerland)
Lia Ludwig (Switzerland)
Gayané Naroyan (Switzerland)
André Perreira (Switzerland)
Asia Picasso (Switzerland)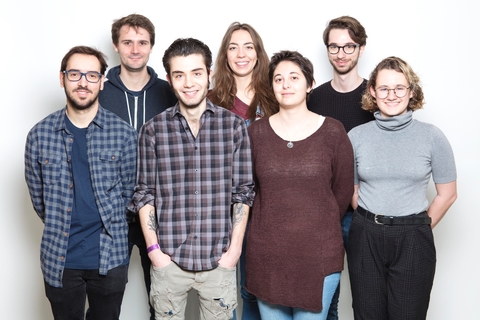 Julie Baudet (Switzerland)
Sebastian Henn (Switzerland)
Agnese Làposi (Switzerland)
Ely Luethi (Switzerland)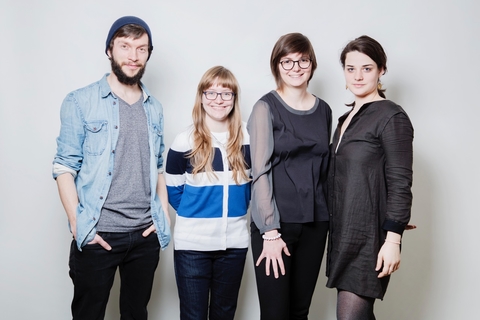 The filmmakers and producers from the Caribbean invited for the New Territory section.