Thursday 10 June 2021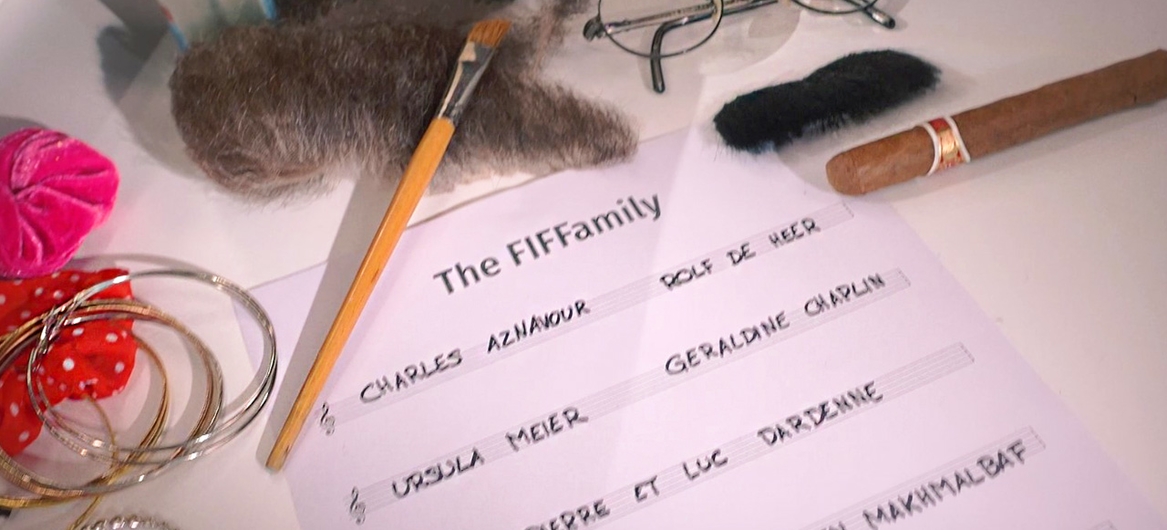 FIFF is proud to unveil the trailer for its 35th edition. The short film is the brainchild of students from eikon, the Fribourg School of Applied Arts, who delved into the world of musicals for inspiration. We are also running a special contest in conjunction with its release.
Contest
The artist's dressing room featured in the film is chock full of props from a host of musicals. Can you spot all of the items and identify the films associated with them?
Once you have found all of the props and the film references, send us your answers no later than 19th June and be in with a chance of winning free tickets to FIFF21.
The contest is now over. Here are all the answers on video:
Rules
Submission details 
Send your answers to communication@fiff.ch, no later than 23:57 on 19th June. Please enter "Trailer contest" in the email subject line.
In the email itself, please provide your first name, last name and a phone number where we can reach you. 
Format your answers as follows:
Object = Film title
Example (deliberately not a musical):
A photo of Eric Cantona = Looking for Eric
Prizes
1st and 2nd prizes: Free five-film pass for FIFF21 
3rd and 5th prizes: Two single-ticket vouchers for FIFF21
 
Deadline
Saturday 19th June, 23:57.
Privacy notice
To enter the competition, you have provided us with your personal data (name, email address and phone number). FIFF will process this data only for the purposes of the contest. It will not share it with third parties and will destroy it at the end of the 2021 edition of the Festival.
The Festival team can't wait to see how good your sleuthing skills really are!