Wednesday 06 March 2019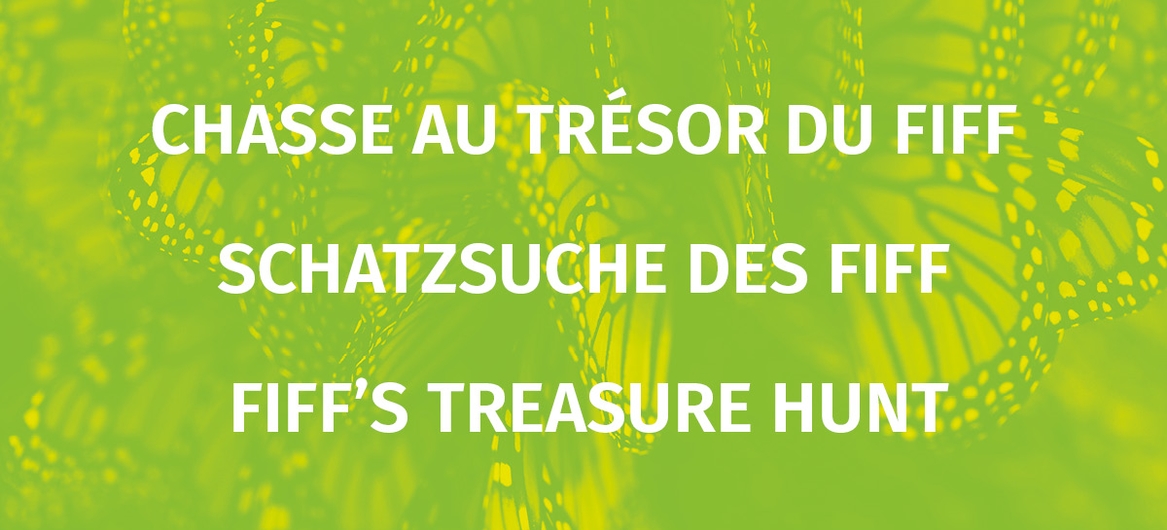 FIFF invites you to take part in two games at the moment to win Festival Passes and tickets - in cooperation with shop of Fribourg and Manor Fribourg.
1. Treasure hunt in shops
Twelve letters are hidding in shops of Fribourg. Collect them to find out what is the mystery word.
Mystery word
_ _ _ _ - _ _ - _ _ _ _ _ _
Send your answer up to 13th March to communication@fiff.ch and you may win one of our fantastic prize:
Prizes 
1st prize: one Festival Pass
2nd prize: one 5 Entries Card
3rd prize: 2x1 Single Entry
Terms and conditions (in French or German)
Participating shops in Fribourg
Art-Buvette
Atout Vrac
Au petit marché
Bijouterie XG Sàrl
Boulangerie Tea-Room «Le Rex»
Boutique Prune
Boutique Terre des Hommes
Café Restaurant Brasserie du Tilleul
Carèle B Concept store
Coiffure Tête Noire

Copy Quick
Dédé & Charlotte
Institut de Beauté Océan
Jardins sur Pérolles
Librairie La Bulle
Librairie St-Augustin
Magasin du Monde
Payot Libraire
Teinture d'Iode
Zig Zag
2. Win a day for two at FIFF 
Win two 5 entries cards for FIFF and two Lunch Cards for Manor for a total value of CHF 300.-. In order to take part in the sweepstake, comment our Facebook post.
Deadline for both games : 13 mars 2019 à 23h59
GOOD LUCK!