Sunday 19 February 2023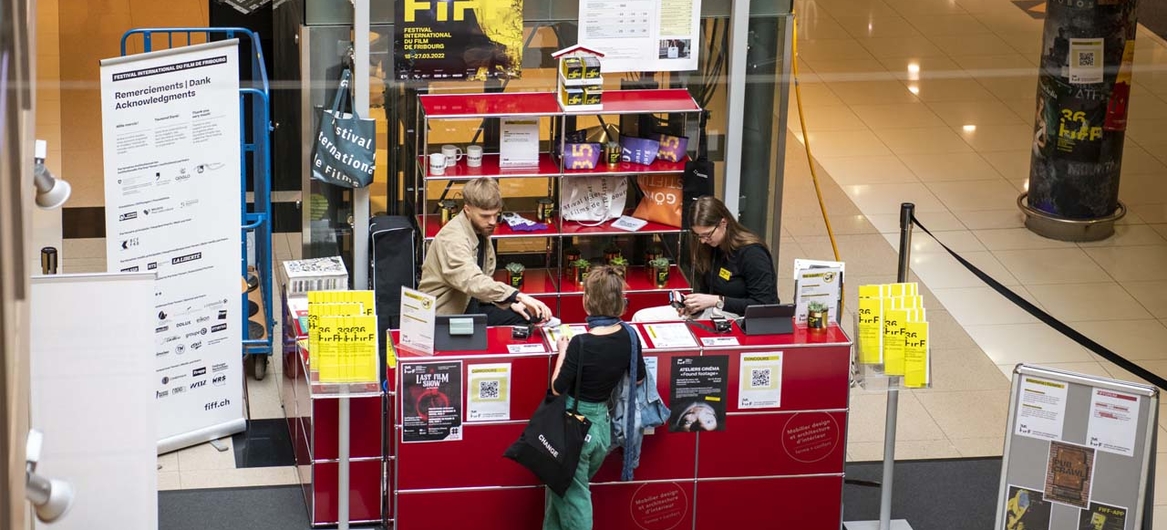 From 6th to 18th, Fribourg International Film Festival settles in Fribourg Centre shopping center. The audience can purchase tickets, book seats and take part in various activities.
FIFF's space in Fribourg Centre is located in the main atrium of the mall. A kitchen will be available for activities in relation to the Genre cinema: Bon appétit! section. The audience can enjoy comfortable sitting while purchasing FIFF's passes and tickets with the Festival's staff.
Many thanks to Lista Office for the fourniture of the stand.
 ACTIVITIES PROGRAMME 
Every day
mon-fri 12:00-13:00 | sat 12:00-13:00 and 15:00-16:00 : wheel of fortune
Spin the wheel and you may win FIFF passes, voucher for Fribourg Centre and many other gifts.
Wednesday 8th March
14:00 : cooking workshop
Info and registration
Thursday 9th March
Afternoon: activity with Villars Maître chocolatier
Saturday 11th March
9:00-11:00 : presence of Freiburger Nachrichten
14:00 : stop motion workshop
Info and registration
Wednesday 15th March
14:00 : cooking workshop
Info and registration
Saturday 18th March
14:00 : stop motion workshop
Info and registration