Thursday 02 June 2022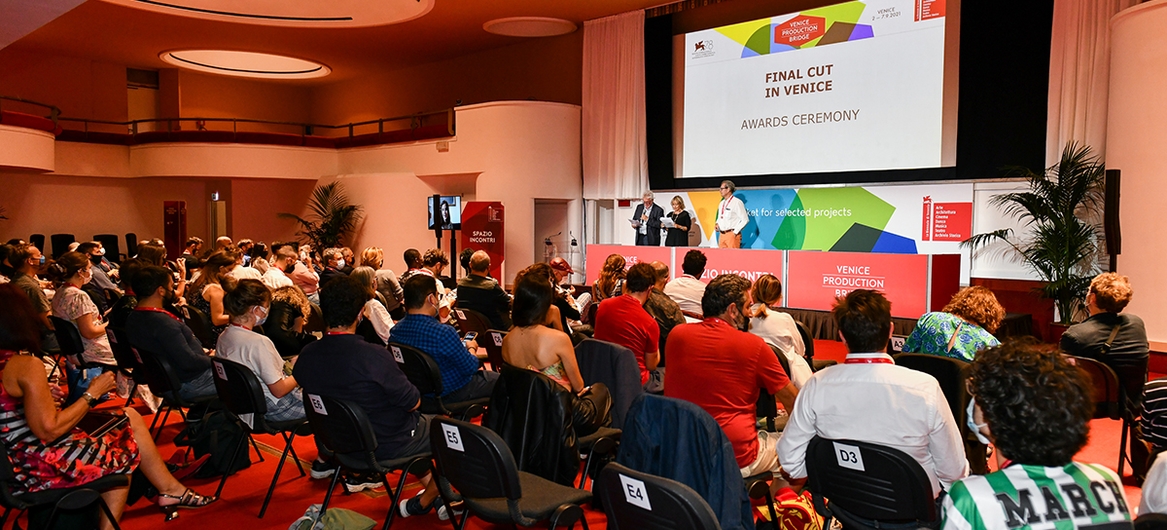 The Venice Film Market and the Venice International Film Festival, in collaboration with the International Film Festival Fribourg (FIFF) and with the Amiens International Film Festival, invite you to participate to the Final Cut in Venice workshop from 3rd to 5th September 2022 supporting films in postproduction from countries of the African continent as well as Iraq, Jordan, Lebanon, Palestine and Syria.

Registration is open only for projects in postproduction directed by filmmakers from the regions and countries mentioned above. During the workshop, work-in-progress copies of six films in postproduction will be selected and presented to a professional audience in order to promote possible partnerships for co-production as well as access to the distribution market. There will also be opportunities for networking, encounters and gatherings in which the directors and producers can meet the participants of the workshop.
Application deadline is on 20th June 2022 (contact, rules and regulations)