Friday 15 May 2020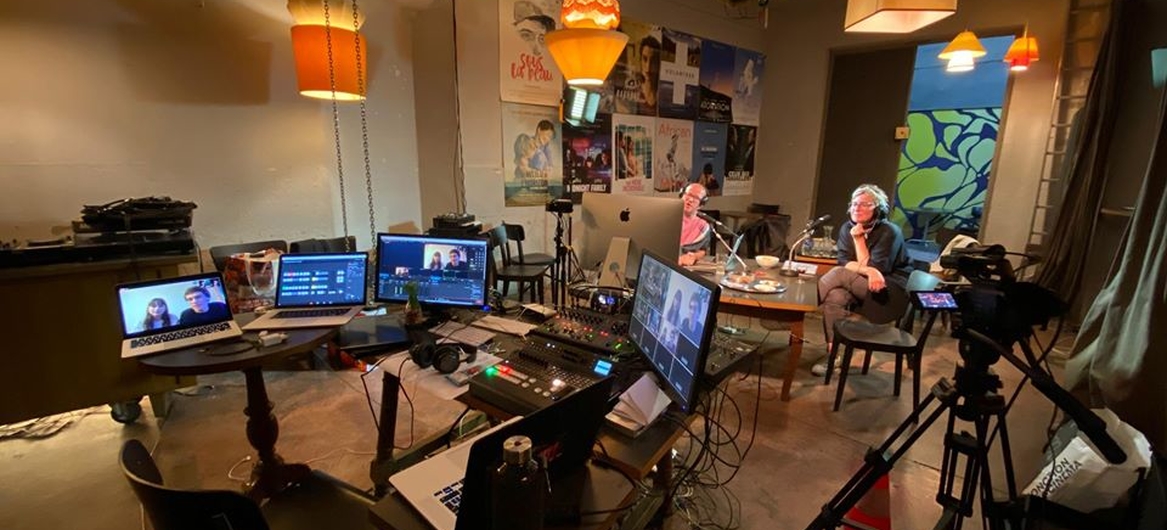 Since mid-April, Swiss vendor Outside the Box broadcasts a weekly video show to talk about cinema. Every Friday evening at 20:00, you can watch Make TV Great Again live online. On this Friday 15th May, the show welcomes Thierry Jobin, FIFF artistic director, as its main guest.
Live from Zinéma in Lausanne, Thierry Spicher talks about the seventh art with a new guest each week. On the menu of the show, you find as well a Q&A, columns and other surprises.
The guest of this Friday 15th may is another Thierry: FIFF artistic director Thierry Jobin. Together, they will talk about the situation of film festivals and of cinema theaters; they will share anecdotes; and they will discuss about the film release on the week. Outside the Box added to its VOD catalog the Finnish film Euthanizer on Wednesday 13th May. FIFF screened this dark comedy in 2018 in its Midnight Screenings programme.
By renting this film, viewers can support their favorite cinema theater because half of the rental fee is given to the theater of their choice.
The show Make TV Great Again is live at 20:00:
Watch Euthanizer and support local cinemas: to the film