International Jury: Feature Films
Hani Abbas – Syria, Palestine
Hani Abbas is a cartoonist, born in a Palestinian refugee camp in Syria. He became famous in 2012 for posting on Facebook a drawing of a salesman smelling the scent of a red flower that symbolizes the Syrian revolution. This action led to threats by the Syrian authorities. In order to continue to denounce the horrors of war, always with a touch of humour and poetry, he took refuge in Switzerland, in Geneva. His drawings were quickly published in La Liberté and L'Hebdo and, in 2014, he received the Editorial Cartoon International Prize from Kofi Annan.
Adewale Akinnuoye-Agbaje - United Kingdom
For the FIFF artistic team, Farming was one of the stand-out films at the Toronto International Film Festival (TIFF), and immediately decided to select it for the 2019 Midnight Screenings programme. When the team began to research the person behind this assured directorial debut, they were astonished to learn that he was in fact well-known not only to them but also to a large portion of the general public. Adewale Akinnuoye-Agbaje is none other than Simon Adebisi in OZ and Mister Eko in Lost. He has starred in many famous TV shows and feature films since he began his acting career in the mid-1990s. 
Kamila Andini – Indonesia
Winner of the FIFF Critics' Choice Award in 2018 with her second feature film The Seen and Unseen (2018), Kamila Andini is back this year as a member of the International Jury. Born in Indonesia, she studied sociology and media arts in Australia. Her concerns, such as social culture, the environment and gender equity, are reflected in her films. His first feature film The Mirror Never Lies (2011), co-produced by WWF, has travelled to more than 30 festivals, where it has won numerous awards.
Natalia Cabral – Dominican Republic
Director and producer Natalia Cabral, from the Dominican Republic, studied film at the International Film School in San Antonio de los Baños, Cuba. She has directed two documentaries with her partner Oriol Estrada: Tú y yo (2014) and El sitio de los sitios (2016), both selected at numerous festivals. His first feature-length fiction film Miriam Lies (2018) is screened this year at the FIFF in the New Territory section.
Rahmatou Keïta – Niger
Born in Niger, Rahmatou Keïta has always been interested in the richness of cultures, landscapes, languages and encounters offered by the African continent. After studying philosophy and linguistics in Paris, she began her career in France as a journalist, columnist and television presenter. She has been directing documentaries since the 1990s, including Al'lèèssi.... An african actress (2004), presented at Cannes Classiques in 2005. At the FIFF, she will present her first fiction feature film, The Wedding Ring (2016), selected in Toronto and candidate for the Oscar 2019 for Best Foreign Language Film.
International Jury: Short Films
Jela Hasler – Switzerland (AG)
Jela Hasler studied photography in Zurich and Istanbul, and video in Lucerne. Her graduation film Kein Porno (2013), co-produced by SRF (the Swiss National Television), was screened at several festivals and won the "Best Short" award at Ozu Film Festival in Italy.
Her short films The Meadow (2015) and Le sens de la marche (2018) premiered at Locarno Festival and were then selected by other festivals, where they received several awards.
For spring 2017, she was granted an Artist Residency scholarship at Cité Internationale des Arts in Paris. She participated in the Zurich Film Festival Masterclass and the "New Screen Talents" at Geneva International Film Festival.
Alice Riva – Switzerland (TI)
Alice Riva has been a programmer at Cinéma Spoutnik in Geneva since 2015. She selects films that address various political and social issues and participates in the distribution of innovative cinematographic works in Switzerland. In 2018, she worked at Locarno Pro (Industry Office) at the Locarno Festival. She graduated from the Cinema/Cinema of Reality Department at HEAD-Geneva. She has also worked on film shootings, including Cemetery of Splendour by Apichatpong Weerasethakul as an assistant behind the scenes.
Philippe Pellaud (Kid Chocolat) – Switzerland (GE)
Electro musician andSwiss producer from Geneva, Kid Chocolat loves to play with cinematographic material, mostly with B series and horror films.
If Kid Chocolat loves movies, he also created the Poor Records label, he directed a tribute compilation to Stephan Eicher's new wave debut, he signed the soundrack of Pascal Greco's movie Super 8 and published a comic book with the illustrator Luz, using the name The Scribblers.
In 2019, his new soundtrack and first short film Shadow, made with video artist Pascal Greco, was released. Asia Argento and her daughter Anna-Lou Castoldi played the main roles.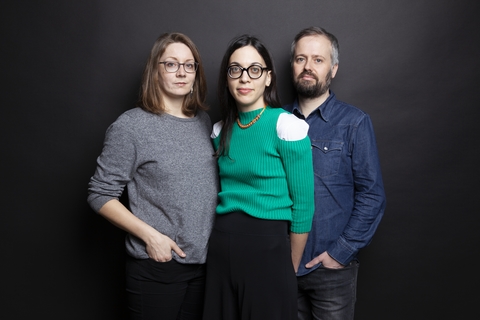 Philippe Congiusti (Switzerland - VD)
Annina Hasler (Switzerland - BE)
Geri Krebs (Switzerland - ZH)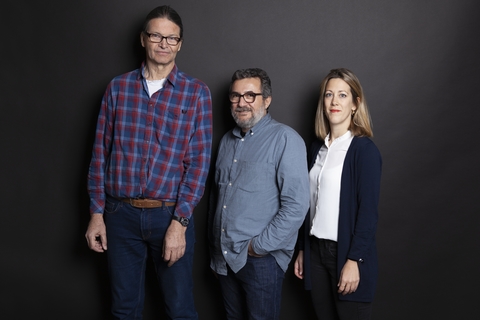 Pratima Shrestha, Nepal
Peter Dalling, Sweden
Sebastiano Caroni, Switzerland
Anna Furter (Switzerland)
Luam Kidane (Switzerland)
Filipe Mendes Pereira (Switzerland)
Camille Mottier (Switzerland)
Livilla Norré (Switzerland)
Giorgio Ostinelli (Switzerland)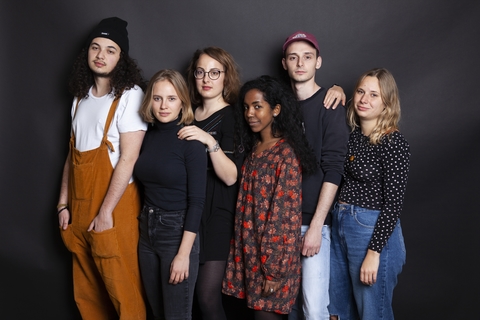 Ludivine Barro, UNIL
Nathalie Berger, ZHdK
Olivia Frey, ECAL/HEAD
Elisa Gómez Alvarez, ECAL / HEAD
Paola Rezzonico, USI
Mirjam Schilliger, UZH
The filmmakers and producers from the Caribbean invited for the New Territory section.