Winner of the FIFF Grand Prix in 2016 for Mountain, the Israeli director and screenwriter Yaelle Kayam couldn't attend the festival in Fribourg last time. She is making up for her unfortunate absence this year. Before Mountain, her promising debut feature film which was also selected at Venice, Tokyo, Sarasota, Istanbul, Gothenburg and San Francisco, where she won the Special Jury Award, Yaelle Kayam came to international attention with the short Diploma (2009), which won her third place at the Cinéfondation du Festival de Cannes.
Kang Soo-youn, South Korea
From 2015 onwards, Kang Soo-youn has been Director of the Busan International Film Festival (BIFF), the South Korean festival which, since its creation in 1996, has become one of the most important festivals - if not the most important festival - in Asia. Her endless dedication has helped this key event to overcome difficult times. This has further endeared Kang Soo-youn to the Korean public, who already considered her one of their greatest actresses. She has been acting since she was a child and has starred in around 40 films, under the direction of Im Kwon-taek, in particular: The Surrogate Woman (1987) won her the Best Actress award at the Mostra di Venezia.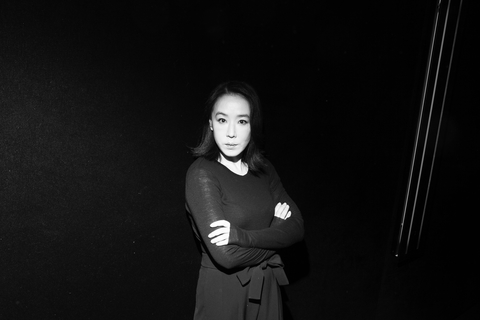 Some people can stir our sympathy in an instant. Like the actor and director Subarna Thapa. Born in Kathmandu, he has lived in France since 1990 and divides his time between France and Nepal. A drama graduate from the renowned Cours Florent in Paris, he completed his training at the Comédie-Française in Paris and the Japan Foundation in Tokyo. He started out as an actor before making his own films in his home country: two shorts (Funérailles, 2008; Fils, 2013) and a feature (Soongava, 2012), which was critically acclaimed at a number of festivals and dares, with gentle courage, to address the difficulties of being a lesbian in Nepal.
His first feature, L'Ascension, one of the first two fictional productions to be filmed at the Everest base camp, has been seen by one million people in France since the year began. As well as Ahmed Sylla's performance, the film's success can be attributed to the sincerity of this moving comedy. And of course its director, Ludovic Bernard, isn't just anybody. Since 1992, he has been assistant director on around 40 series episodes and films. He has served as right-hand man to such luminaries as Mathieu Kassovitz on La Haine (1995) and Assassin(s) (1997), Emilie Deleuze (Peau Neuve, 1999), Tran Anh Hung (The Vertical Ray of the Sun, 2000), Richard Berry (Moi César, 10 ans ½, 1m39, 2003; La Boîte Noire, 2005), James Huth (Brice de Nice, 2005), Diane Kurys (L'Anniversaire, 2005), Guillaume Canet (Ne le Dis à Personne, 2006; Les Petits Mouchoirs, 2010), Jean-François Richet (Mesrine, 2008), Luc Besson (The Lady, 2011; The Family, 2013; Lucy, 2014), Olivier Megaton (Taken 2, 2012; Taken 3, 2014) and Barry Sonnenfeld (Nine Lives, 2016). He has worked with every French star, as well as Scarlett Johansson, Liam Neeson, Robert De Niro and Kevin Costner, and the Nepalese say they have rarely seen such a respectful and empathetic person.