The 34th edition of the Festival was cancelled because of the Covid-19 pandemia. The Festival wanted to still give its main awards, that are the two awards given by the International Jury Feature Films and the award given by the International Jury Short Films (see the awards 2020)
We present here all the members of the jurys who should have come to Fribourg in 2020.
International Jury: Feature Films
Guetty Felin (president), Haiti, USA
Guetty Felin, a Haitian and American director, denounces social and political injustices in her films. Ayiti mon amour (2016) was screened last year at FIFF in the New Territory: Caribbean section. The filmmaker stands out for her subtly interwoven stories. This year, she returns as a member of the International Jury and presents Des Pierres brisées (2012) at FIFF, a moving documentary about the devastating earthquake that struck Haiti in 2010.
Elodie Bordas, France
The French actress Elodie Bordas was born in Thonon (France) in 1981. After studying at the Conservatoire de Genève, she joined the SPAD (Ecole supérieure d'art dramatique, Lausanne). At FIFF 2020, she plays in the TV series Bulle, of which 4 out of 6 episodes are
shown as World Premieres during the Festival. She also shines on the stage: she plays in Richard III - Loyaulté me lie between 2015 and 2018, and in 2018 she plays Suzanne in Le Mariage de Figaro by Beaumarchais at the Théâtre de la Comédie in Geneva.
Álvaro Brechner, Uruguay
Uruguayan director, screenwriter and producer Álvaro Brechner returns to FIFF as a member of the International Jury. Presented at the Critics' Week of the 2009 Cannes Film Festival, his first film Bad Day to Go Fishing is a candidate for Uruguay as Best Foreign Language Film at the 2010 Oscars. Mr. Kaplan (2014) opens the FIFF 2015 and his latest film Compañeros – La noche de 12 años was awarded last year in Fribourg by both the Juries and the public.
Joel Karekezi, Rwanda
Joel Karekezi is a Rwandan director, writer and producer. His short film The Pardon (2009), about
reconciliation after the 1994 genocide in Rwanda, received the Golden Impala at the Amakula Film Festival (Uganda). His feature film Imbabazi : Le Pardon (2013) is screened at FIFF 2020 in the New Territory: Rwanda section, as is his film The Mercy of the Jungle (2018). This humanist film won awards at FESPACO 2019 (Festival Panafrican d'Ouagadougou), at Chicago and at Milan.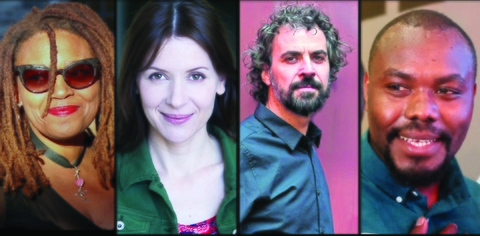 International Jury: Short Films
Mélanie Croubalian, Switzerland
Mélanie Croubalian, born in Montreal in 1972, studies in Switzerland and Egypt. Specializing in Arabic studies in Geneva, she writes a thesis on Egyptian cinema. After living in Egypt and India for a while, she returns to Switzerland where she works at RTS (Radio Télévision Suisse) as a moderator and producer. Since 2012, she is mainly responsible for Entre nous soit dit, a programme of in-depth discussions on RTS La Première.
Michael Frei, Switzerland
Michael Frei, musician and film enthusiast, has roots in Eastern Switzerland: born in 1966 in the canton of Appenzell Ausserrhoden, he arrived in Montreux at the age of ten. The founder of the Lausanne cult store Le Karloff – specialising in DVD rental and sales – has been publishing albums under his artist name Hemlock Smith since 2002. In 2010, he performs at the Paléo and the Festival Label Suisse in Lausanne. His sixth album, The Ghost Parade, was released in 2018 – a haunting mix of folk and blues.
Julie Hugo, Switzerland
Julie Hugo, former singer of Solange La Frange, an electro-punk band from French-speaking Switzerland, is invited to FIFF as a member of the Short Film Jury. Beauregard in November is released in November 2019, the first album of her solo project Your Fault, whose intimate and velvety songs are written and composed by the charismatic musician herself.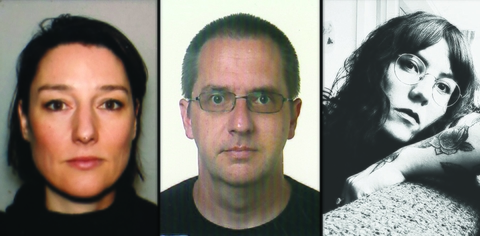 Patrick Ferla, Switzerland
Catherine Silberschmidt, Switzerland
Pascaline Sordet, Switzerland
Colette Kalt, Switzerland
Baldassare Scolari, Switzerland
Claude Jeanne Sury Bonnici, France
Claire Zombas, France
Malika Brigadoi, Switzerland
Héloïse Clément, Switzerland
Camille Diethelm, Switzerland
Sardar Ebrahimi, Switzerland
Timy Hürlimann, Switzerland
Federica Sciacca, Switzerland
Eugénie Constantin, UNIL
Lucas Rubio Martinez, ECAL / HEAD
Ketsia Stocker, ECAL / HEAD
Valentina Tosi, USI
Nico Übersax, ZHdK
Timo Von Gunten, ZHdK
The filmmakers and producers from Rwanda invited for the New Territory section.