Tuesday 03 October 2023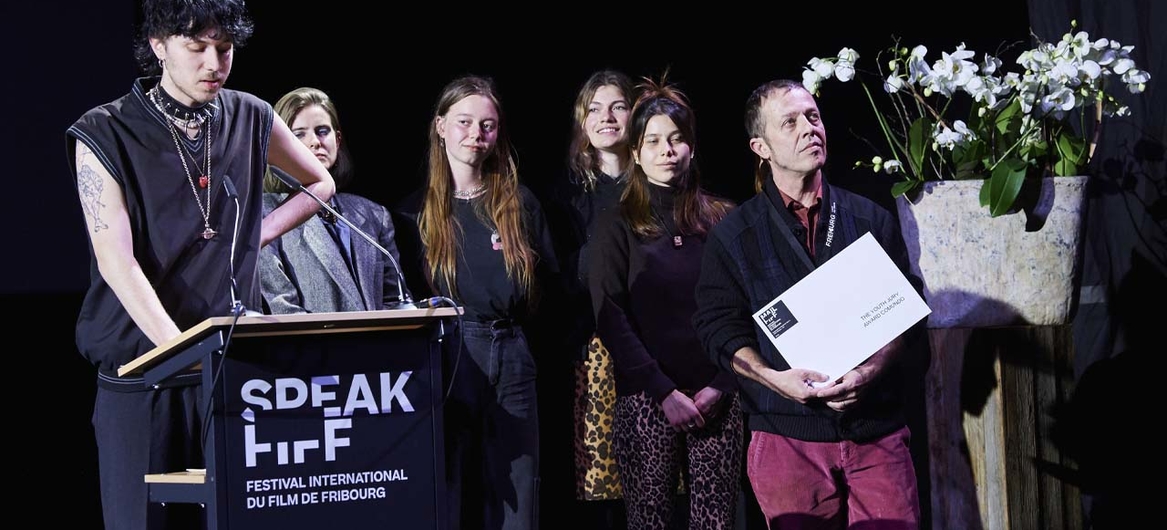 The youth jury awards each year one of the feature film in competition at FIFF, thanks to the support of its partner COMUNDO. The members of that jury, aged between 18 and 25, live a unique experience during the Festival. COMUNDO just opened the call for application to find the lucky people who will join that jury for 2024.
The members of the Youth jury are Switzerland resident between 18 and 25 years old. People who are interested in taking part in this unique experience will find the necessary information as well as the contact coordinates to send their application in the following document (in French and German): Youth Jury COMUNDO 2024.
Why join that jury? Olivia Kuhnen, co-president of the 2023 jury, shares a few words (in French) about her experience: 

About Comundo
Comundo promotes personnel development cooperation (PDC). Comundo works with a holistic approach and encourages cross-linking between its work and various partners. Comundo hires qualified personnal according to projects' needs, trains them and prepares them specifically for their assignement. While on mission, co-workers are supported both by a local coordinator and by a project manager in Switzerland.
More about Comundo: comundo.org