Sunday 29 March 2020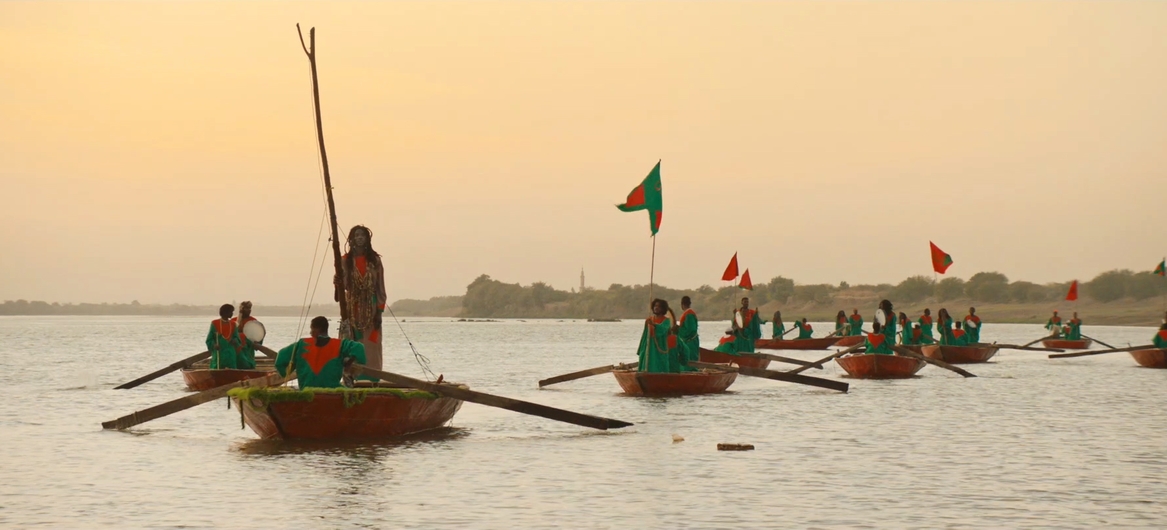 The Fribourg International Film Festival is pleased to announce the winners of its 34th edition. Despite the cancellation of its public events, FIFF was able to proceed with its three main awards thanks to the generous support of its partners and the outstanding dedication of the International Juries, who watched the films remotely and made their selections by video conference. All three winning films – from Sudan, Mexico and Iran – have a common thread: youth as an agent of change and hope. The Grand Prix goes to You Will Die at 20 by Amjad Abu Alala, while the Special Jury Award to Los Lobos by Samuel Kishi Leopo, and the Best International Short Film Award to Asho by Jafar Najafi. The "34½" edition will now take place at different points throughout the year. A number of the films in competition, including some of the prize winners, are now available to watch on streaming services, and FIFF plans to host special screenings at cinemas and in other festivals as soon as circumstances permit.
The award ceremony in video:
Grand Prix and Special Jury Award: two feature films that celebrate the hope of youth
Although confined to their respective corners of the globe, the International Feature Films Jury, comprising Elodie Bordas (France), Álvaro Brechner (Uruguay), Guetty Felin (Haiti/USA) and Joel Karekezi (Rwanda), met remotely to discuss the contenders and make their final selection. The Jury unanimously awarded the Grand Prix of the Fribourg International Film Festival, which comes with prize money of CHF 30,000 (CHF 20,000 from the Canton of Fribourg and CHF 10,000 from the Municipality of Fribourg), to You Will Die at 20, by Amjad Abu Alala (Sudan, France, Egypt, Norway, Germany, Qatar; Swiss premiere). The film tells the story of a young man and a devastating prophecy, both for him and his family, that he will not live to see his 20th birthday.  It is a visually stunning debut by the Sudanese filmmaker Amjad Abu Alala, whose deft directorial touch is reflected in the fine performance of his mostly non-professional cast. As President of the Jury, Guetty Felin, enthusiastically notes, "We all agreed on one word: bouleversant [overwhelming]! You Will Die at 20 is a beautifully crafted mystical fairy tale steeped in the reality of a place that is foreign in culture to us and yet achingly familiar in its humanity. This film is a magical homage to cinema while giving hope to the youth of a nation in dire need of hope."
The Special Jury Award, which comes with prize money of CHF 10,000 and is sponsored by Groupe E, goes to an understated yet powerful tribute to people living on the margins. Los Lobos, by Samuel Kishi Leopo (Mexico; Swiss premiere), tells the story of two children and their mother, who are living as undocumented immigrants in the US. Locked in a shabby room, the brothers escape the tedium by inventing stories and listening to tapes their mum has made for them. According to the President of the Jury, "This is a film that charmed and moved us for its simplicity and quiet strength. Los Lobos allows us to see hope through the bleakness." And a special mention goes to Lina from Lima, by María Paz González (Chile, Argentina, Peru; Swiss premiere), a flamboyant musical comedy with a social message.
Best Short Film: Asho, the young Iranian herder and aspiring actor
The International Short Films Jury, comprising Mélanie Croubalian (Switzerland), Michael Frei (Switzerland) and Julie Hugo (Switzerland), chose to award the short film prize to the documentary Asho, by Jafar Najafi (Iran; Swiss premiere). As President of the Jury Mélanie Croubalian explains, "This is an optimistic, life-affirming and spirited film, which is probably what we need in these troubled times." The winner of the 2020 Best International Short Film Award, which comes with prize money of CHF 7,500 and is sponsored by the Clinique Générale Ste-Anne, tells the story of a young herder and film buff whose dreams of becoming an actor take him on incredible flights of fantasy through the Iranian hills.
The Jury also singled out Da Yie, by Anthony Nti (Ghana; Swiss premiere) for special mention. As the President of the Jury explains, "Da Yie is a deeply affecting, hard-hitting and violent film that leaves no-one unmoved."
FIFF "34½" starts as a home edition
Although the cinemas are closed, FIFF has found other ways to share its 2020 programme with the public. Several of the films in FIFF's Official Selection are now available on various streaming services. The winner of the Grand Prix You Will Die at 20 is available on a pay-per-view basis from the Swiss trigon-film platform filmingo.ch. Another contender in the International Competition – Feature Films, Atbai's Fight (Kazakhstan, France), is also available as pay-per-view from cinefile.ch. From 30th March to 19th April, Festival Scope will screen over 10 feature and short entries in the FIFF International Competitions, including the winner of the Best International Short Film Award Asho, as well as Lina from Lima and Da Yie, both of which earned a special mention from the Jury; up to 200 free virtual tickets are available for each film.
As soon as the situation allows, FIFF will screen parts of its programme at other festivals and one-off events throughout the year and up until its 35th edition (19th – 27th March 2021).