Wednesday 05 April 2017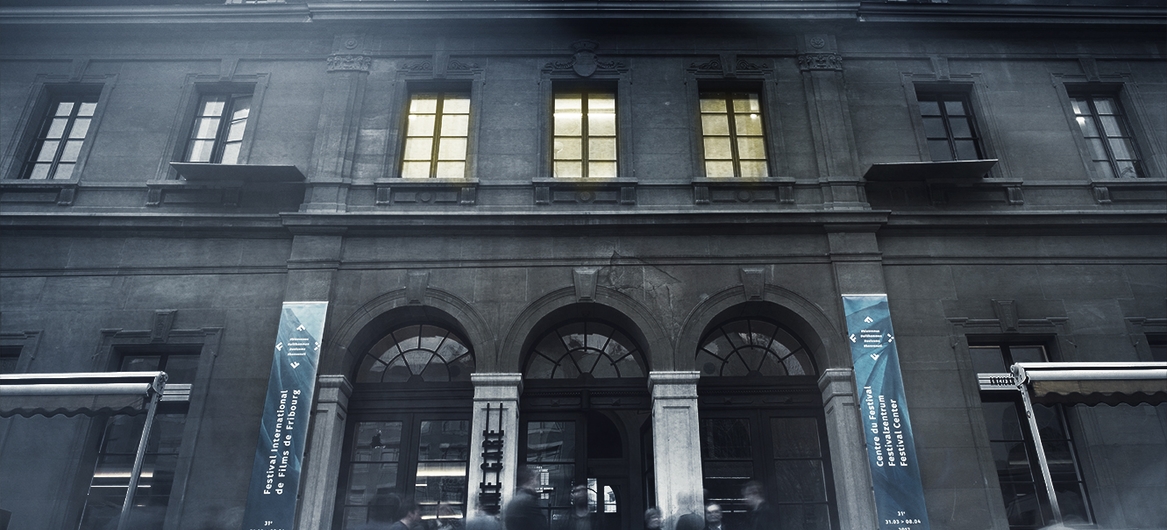 To discover at FIFF in the next four days, we look forward to seeing you!
06.04 | Rencontre: Skype avec James Toback | 18:30 | ARENA 7
James Toback will meet the public of the FIFF by Skype after the projection of Seduced and Abandoned.




06.04 | Bumbai Bird with live music by Malcolm Braff | 21:00 | Rex 1
Mira's soul is flying above Mumbai. It comes across other souls, which, like her, were victims of various incidents. Suddenly, time starts going backwards and, through flashbacks, the film reveals what has brought these wandering spirits together. Kamal Musale has directed a film as free as a bird, with music by Malcolm Braff.




06 and 07.04 | International Competition: Short Films in presence of the filmmaker
The three short film programmes (fiction, documentary and animation) are the perfect opportunity to discover new cinematic movements straight out of Latin America, Asia, Africa, the Middle East and Eastern Europe. Take the chance and meet the filmmakers.




07.04 | Think Tank – Cinema, a ghost machine | 14:00 – 17:30 | ARENA 7
The figure of the ghost is a part of cinema and its history. Directing or depicting a ghost explores the way humans relate to death. Moreover, cinema relies on the illusion produced by appearing and disappearing images and projections of shade and light. This creates a perfect way of evoking and portraying ghostly figures that are usually invisible. So, what's the best way to represent death and build a narrative around these absent forms? What do ghosts symbolize? Why are there certain cultural taboos around depicting them? How does ghost in movies blures the borders between visible and invisible in the cinema, between reason and faith, materiality and immateriality?




08.04 | Daycare | 11:30 – 18:00 
The FIFF collaborates with the daycare of the University of Fribourg. The ideal occasion for parents to visit the Festival while their 1 to 6 year old children enjoy themselves in a playful and diverting setting.Crèche de l'Université de Fribourg, Rue Guillaume-Techtermann 4, 1700 Freiburg




08.04 | Workshop A Journey to Mumbai | 15:00 | Rex 1
Within their three-week-long ECAL/Head Masterclass programme, 16 students went face to face with the intensity of Mumbai and a whole other way of filmmaking. Supervised by star director Anurag Kashyap, they were thrown into the universe of Bollywood, got accustomned to the technique of "guerilla shooting", braved the restrictions of filming permissions or dared to try out various choreographies.




08.04 | Encounters with the International Jury | 16:00 – 17:00 | ARENA 7
South Korea, Israel, France and Nepal, they come from all over the world to watch the films of the Festival and deliberate together on their impressions.
The members of the International Jury will answer your questions about their function in this Festival and on their passion for the 7th art.




08.04 | Closing Ceremony, The Birth of a Nation | 18:00 – 22:00 | Théâtre Equilibre
Award ceremony in presence of the filmmakers




09.04 | Awarded Films | Rex 1
13:30 | Best international Short Film Award and Grand Prix
16:00 | Audience Award | Free admission




Let's dance!
06.04 | Trottels of the Dead – 50's and more | 23:00 – 3:00 | Fri-Son
07.04 | DJ Shady – Hip Hop, Soul, Funk | 23:00 – 3:00 | Ancienne Gare, organized by La Spirale
08.04 | Abschlussfest mit DJ Xebeche – Hipster Spiritual | 23:00 – 3:00 | Ancienne Gare, organized by le Bad Bonn



Follow #fiff17
Don't miss the highlights of #fiff17 and follow us on our Social Media
All the highlights of #fiff17 are now on www.fiff.ch.