Thursday 01 September 2022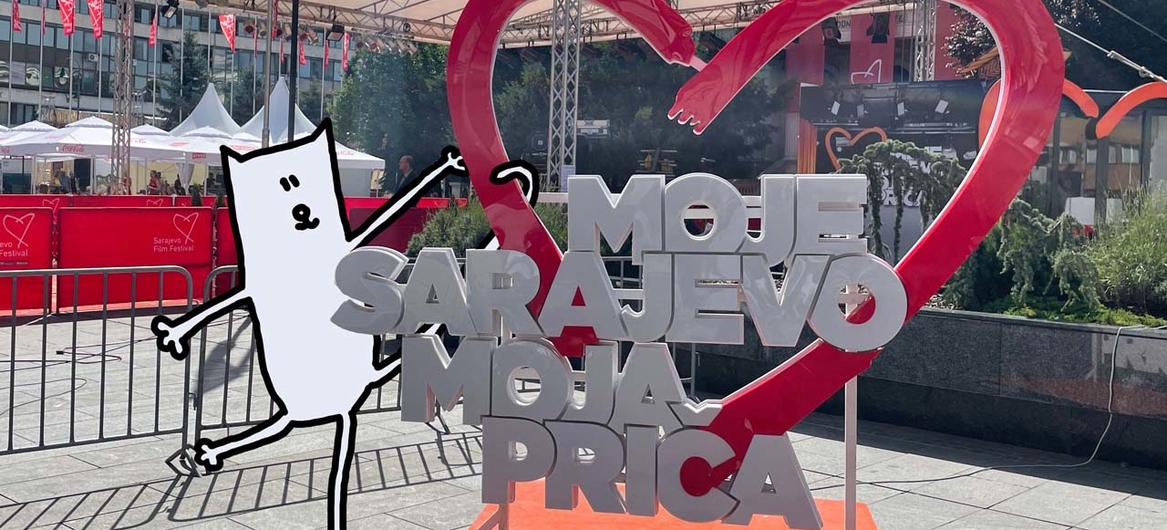 The programme of FIFF23 – part 1
In the process of preparing FIFF's next edition – which will take place from 17th to 26th March 2023 – members of the programme team go to precise key festivals. After Cannes and Locarno, FIFF went to Sarajevo Film Festival represented by programmer Simone Jenni.
She has worked in the world of film festivals for years, it was however the first time that Simone Jenni, programmer for FIFF, visited Sarajevo Film Festival (SFF). Over the six days that she spent there, she discovered the various aspects of the festival. Simone shared her impression with us: "that festival is one of the biggest in South East Europe. It succeeds in bringing together a general audience, emerging talents from the whole World, professionals of the film industry and international stars who shine on the red carpet." The FIFF's programmer did not go there to score a selfie with Ruben Östlung (winner of the Palme d'Or in Cannes for Triangle of Sadness), Mads Mikkelsen or Jesse Eisenberg.
The importance of SFF for FIFF lies in two points, as Simone explains it: "SFF selects many productions from South East Europe countries for its feature and short film competitions. The festival puts on in addition discussions and meetings for professionals of the film industry. As a result, it is an opportunity to get a clear view on what are the new and coming productions from a region that is essential for FIFF."
Aside from the screenings, Simone went to pitching sessions. "Filmmakers and/or producers come and present in a few minutes their coming short or feature film. Their goal is to find financial support or circulation deals, or a possible future selection in an international festival, such as FIFF for instance." Our colleague cannot at this time reveal titles which FIFF could screen in 2023. She discloses however that she brought back with her several titles which she is looking forward to sharing with her colleagues of the selection committees. She picked some other films too that could enter the New Territory section on which FIFF artistic director Thierry Jobin already works intensively.
During that stay in the Bosnian capital city, there were some happy reunions. Director Maryna Er Gorbach, this year's winner of the Grand Prix at FIFF with Klondike, and producer Mehmet Bahadir Er were in Sarajevo with the film's main actress. The Ukrainian filmmaker won there the award for best director. Another FIFF award winner, Jasmila Žbanić – Bosnian director who won the Audience Award at FIFF in 2021 with Quo vadis, Aida? – offered a masterclass. "She was very committed and personal in the discussion. It captivated the audience during the whole morning," shares Simone. The latter ends by mentioning the reunion with Montenegrin director Milorad Milatović (Someone Else au FIFF21 et Mar au FIFF22) whose new short film project is, as Simone puts it, "very promising."
Rendezvous in March 2023 to discover the complete programme of FIFF's 37th edition and to try to guess which are the films brought back from Sarajevo Film Festival.