International Jury: Feature Films
Alix Delaporte, France
Many filmmakers begin careers with a prestigious prize, only to be singed by this early success and unable to recover the state of grace of the earlier beginnings. Not Alix Delaporte. Having picked up a Leone d'oro for a short film at the Venice Film Festival in 2006, she has carved out a world of her own in French cinema – patiently, uncompromisingly and with admirable courage.
Rolf de Heer, Netherlands
Dig a hole from Fribourg all the way Down Under and you'd probably end up in Rolf de Heer's garden in Tasmania! FIFF is proud to have convinced him to leave this Antipodean paradise – all the more so because this distinctive artist, with his deceptively casual allure, has become one of the most original names in contemporary cinema.
Ursula Meier, France, Switzerland
Her film Home is often cited amongst the very best of Swiss cinema. And at the 2012 Berlinale, the great Mike Leigh quite simply invented an all-new prize specifically for her film Sister. Many would be dumbstruck by such a vertiginous rise to glory. But Ursula Meier continues to chart her course with simplicity, sharpness, rigour and generosity. Even though Meier would hate the label, her fanatical independence has made her a true role model.
Alanis Obomsawin, Canada
Once upon a time in Canada, courage and perseverance were made flesh in the form of Alanis Obomsawin. After starting out in singing, then as a pioneer in the cinema from the early 1970s, she has devoted her creative talent to serving her roots, the oppressed world of indigenous Native Americans. More than merely believing that art can change the world – she makes it happen.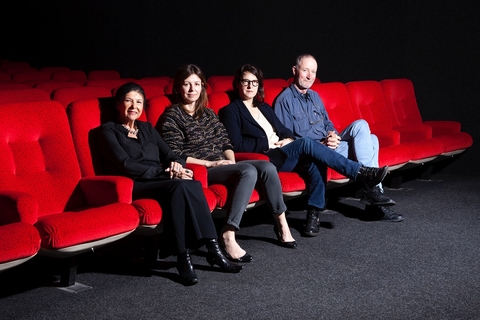 International Jury: Short Films
Elodie Brunner, Switzerland
Born in 1981, Elodie Brunner integrated Box Productions in 2007 as an assistant and production manager. In 2010, she attended the Atelier Ludwigsburg- Paris, training in production at the Fémis and the Film Academy Baden-Würtemberg. An occasional guest-speaker at ECAL, she became Production Associate of Box Productions in 2013. She participated in the European program Producers on the Move in 2014 during the Cannes Festival.
Guillaume Mainguet, France
Born in 1977, Guillaume Mainguet began his career as a film critic and promoter of independent and arthouse films. He started working for the Festival des 3 Continents (Nantes) in 2007 as audience coordinator. Since 2009, he is Head of Produire au Sud, Nantes' professional program and international training workshop. He has also written and directed four short films. He is currently developing his first feature-length script.
Bettina Oberli, Switzerland
Bettina Oberli is a Swiss director born in 1972. After Im Nordwind (2004), she wrote and directed Late Bloomers in 2006. The film became the most successful Swiss film in cinemas. She directed Tannöd – the Murder Farm (2009) and Lovely Louise (2012), among others. She is currently working on a TV Series for Swiss National TV and developing her next feature film Le Vent Tourne with writer Antoine Jaccoud.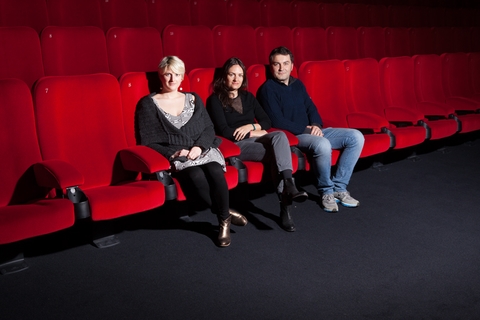 Silvia Süess (Switzerland)
José Antonio Teodoro (Canada)
Dieter Wieczorek (France)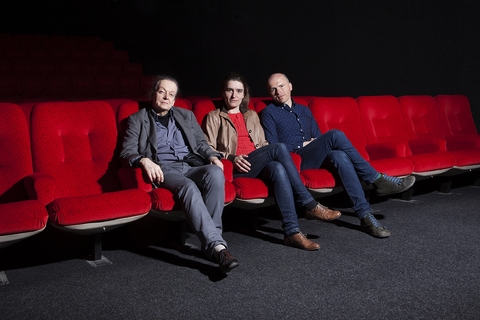 Prakash Reddy Bhimavarapu Siva Sarwa (India)
Gemma Bird (United Kingdom)
Ricardo Da Silva (Switzerland)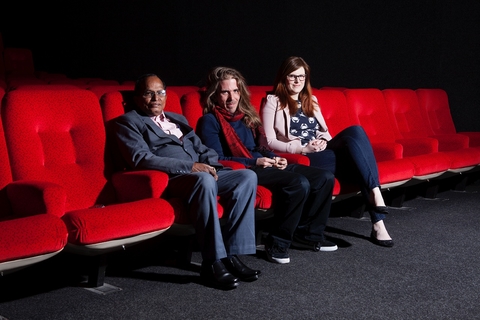 Michèle Debidour (France)
Rosemarie Fähndrich (Switzerland)
Peter Meier-Apolloni (Switzerland)
Bo Torp Pedersen (Danemark)
Samuel Campiche (Switzerland)
Corentin Darcy (France)
Audrey Hostettler (Switzerland)
Grégoire Kubski (Switzerland)
Milena Pellegrini (Switzerland)
Eléonore Python (Switzerland)
Louis Rebetez (Switzerland)