Wednesday 10 November 2021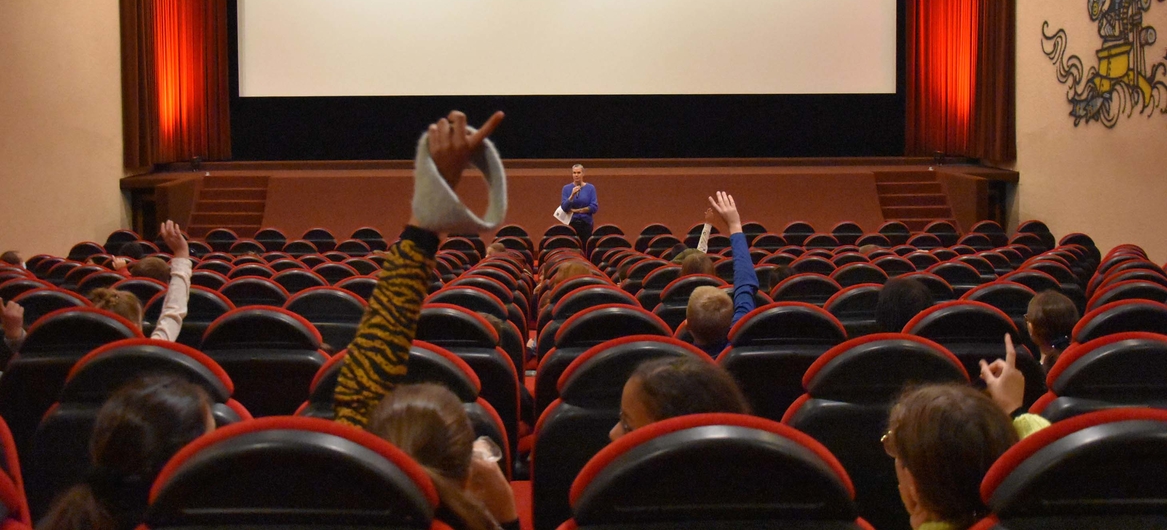 Culture & Ecole BCF festival (Culture & School) takes place in mid-November in the whole Canton of Fribourg. During this special week, teachers can go to artistic venues with their classes. From 8th to 12th November, pupils will immerse themselves in theatre, dance, video and – thanks to FIFF – cinema.
The 2020 edition of Culture & Ecole festival was put off because of the Covid-19 pandemic. That 2020 programme is then offered this Autumn. This allows FIFF to finally show on the silver screen three films that its cultural projects team selected for FIFF2020. The young audience will enjoy stories about family, dreams and lasting friendship. In total, 845 pupils, students and chaperones have the chance to go to FIFF screenings this week.
The youngest will discover a short film programme titled Un petit air de famille. Classes of primary and secondary levels will leave for Iran with the film Here My Village, by Abas Aram, or for Turkey with Mavi Bisiklet by Ümit Köreken.
"We are very happy to meet with students in cinema theatre again and all the more so as we screen films which could not be shown because of Covid. Those films finally meet with their Fribourg audience!" share Fabienne Menétrey, head of cultural projects at FIFF and fill with enthusiasm.