Wednesday 03 June 2020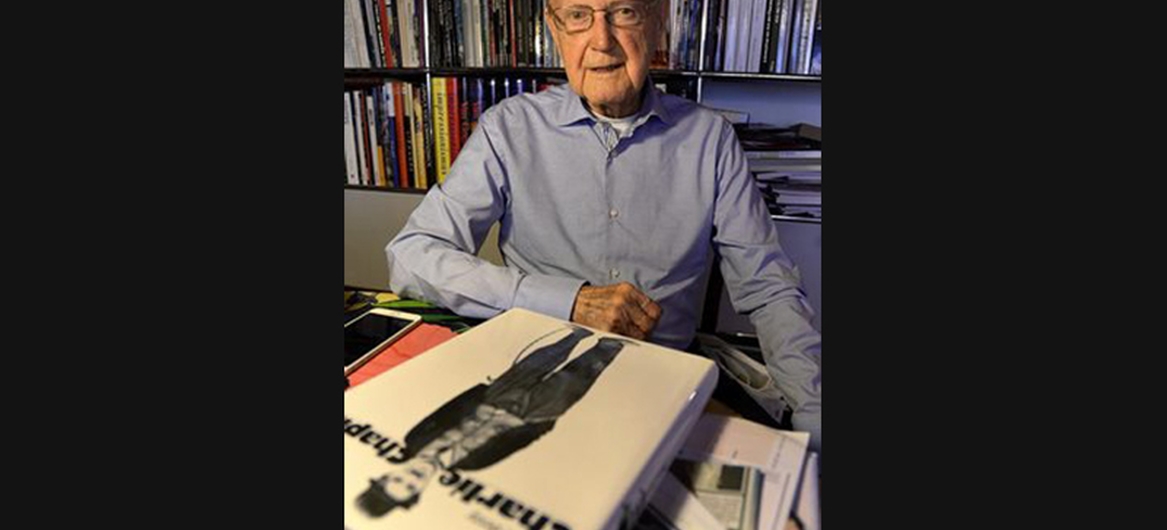 On 2nd June, the Fribourg International Film Festival lost a friend and a father. During countless years before we settled in our current office at the Ancienne Gare, he hosted our organisation in his premises at the Rue de Locarno. A friend, a father and a guardian as well.
With the passing of Hugo Corpataux at 96 years old, it is also a part of the history of cinema in the Canton of Fribourg that we grieve. Ambulant projectionist, cameraman, vendor, seller of cinema material, director, producer, theater manager (Le Studio), and also companion of the Festival since its beginning, Hugo kept on climbing the steps of the Ancienne Gare to come and greet us, talk about cinema or politics or love, joke with the team and, as a true man of faith, give us his blessing. We were so happy to take part in 2018 in the exhibition organised by the BCU (Library of the Canton and the University of Fribourg) on his incredible history: "Hugo Corpataux - Action!".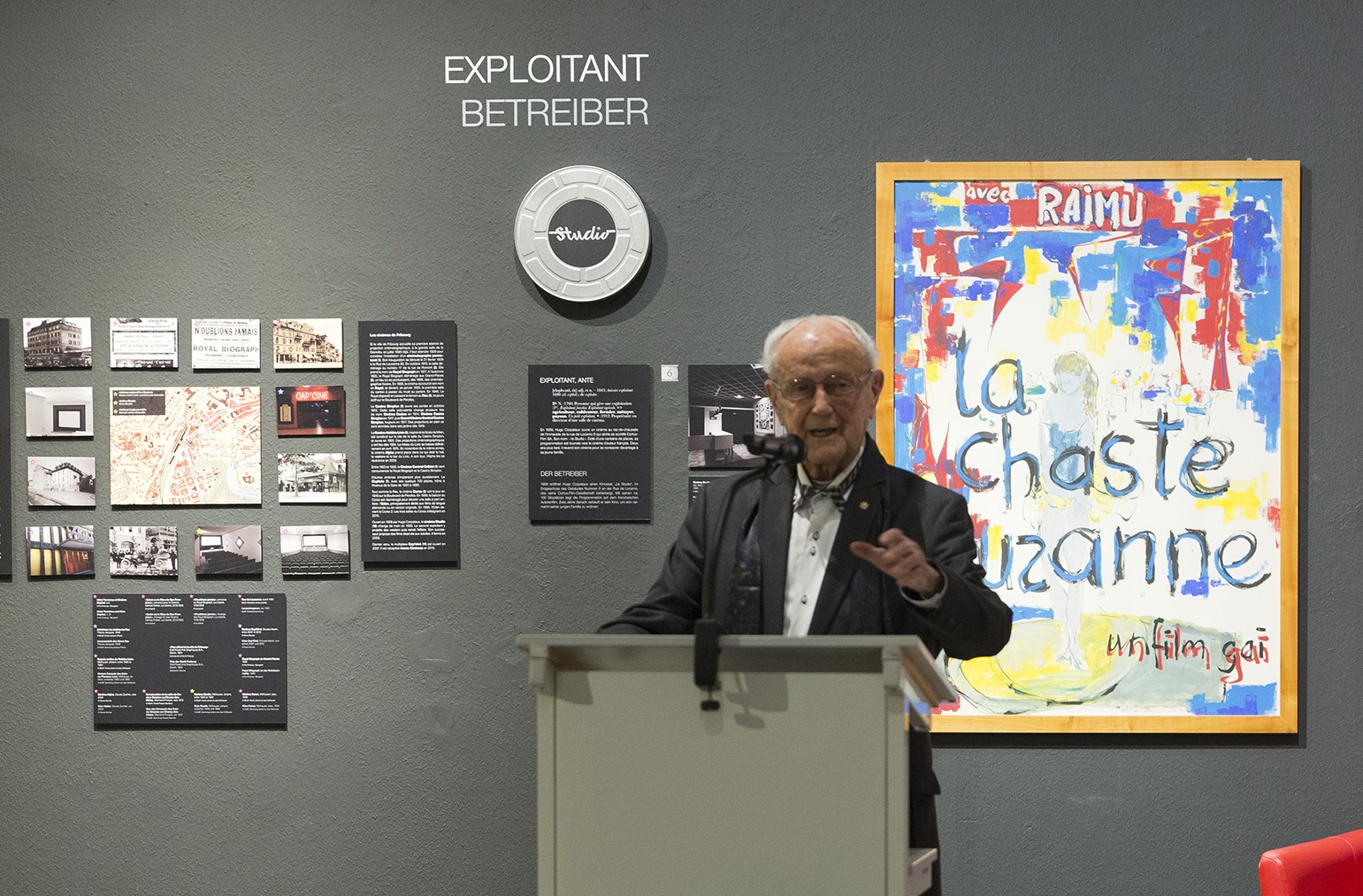 Hugo Corpataux at the opening of the exhibition at the BCU
© Pierre-Emmanuel Grandjean
Hugo was a self-taught man in the seventh art with an eclectic taste, always sharing new anecdotes or teasing a bit with irony. We will deeply miss seing him flit around during the Festival, from a Chinese documentary to an Argentinian erotic film, from a korean comedy to a South African action movie.
On Tuesday 2nd June, he peacefully felt asleep and got to a land of dreams. We will keep him in our memory, like an angel on our shoulder.