Offer (yourself) some FIFF with our various articles. Thanks to the FIFF mask, your loved ones and you will be comfortably and elegantly equiped to go back and watch films as they are meant to be watched: on the great silver screen.
The order and payment can be done using our online shop. For sanitary reasons, we cannot welcome you in our office to either buy articles or pick up your order. Shiping costs are included in the price of the articles.
Articles are available while stocks last.
FIFF mask
The must-have fashion accessory of 2020 and 2021, that is facial mask, is now available in a FIFF version!
• 3 layers mask
• Reusable. Wash up to 20 times at 60°.
• Do not use in hospital and other medical care situations.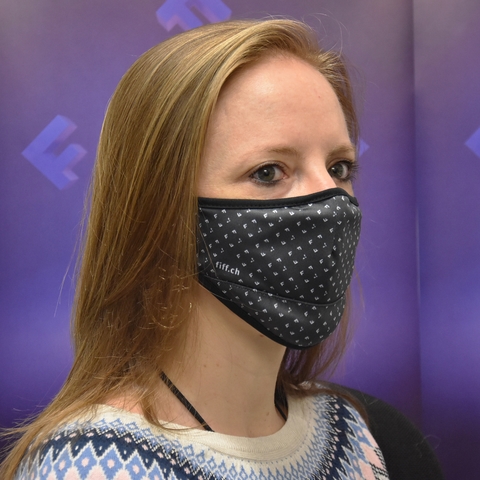 Bag with a line from a movie
Tote bag with a movie line. Three variation available, for CHF 10.- each.
With line «Jusqu'ici, tout va bien.» (La Haine, 1995)
Purchase now
With line «Haben Sie Spreewaldgurken?» (Good Bye, Lenin!, 2003)
Purchase now
With line «Frankly my dear, I don't give a damn!» (Gone with the Wind, 1950)
Purchase now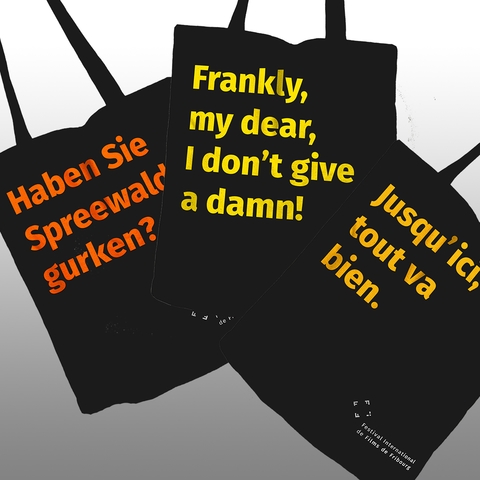 Badges with a movie line
Badges with a famous movie line. Six variations available, for CHF 3.- each.
With line «Haben Sie Spreewaldgurken?» (Good Bye, Lenin!, 2003)
Purchase now
With line «Frankly my dear, I don't give a damn!» (Gone with the Wind, 1950)
Purchase now
With line «You talkin' to me?» (Taxi Driver, 1976)
Purchase now
With line «Jetzt geht noch mal jeder aufs Klo und dann reiten wir los...» (Der Shuh des Manitu, 2001)
Purchase now