International Competition: Feature Films
The International Competition is the backbone of the festival programme. As every year, we present about twelve brand new productions from Asia, Latin America, Africa, and Eastern Europe that stand out for their innovation and capability to touch the audience. No style or genre is favoured. Nor is the fact that it is or isn't a director's first film. The only criterion is the quality of the work.
The films are given four screenings. Usually, filmmakers will travel to Fribourg to defend their films in person and compete for the Regard d'or and other awards endowed with prizes for a total amount of CHF 70,000.–.
The winners perpetuate the impressive list of personalities who have made up the list of recipients of the FIFF award over the past three decades: Gaston Kaboré, Souleymane Cissé, Shaji N. Karun, Ömer Kavur, Raoul Peck, Hou Hsiao-hsien, Fernando Pérez, Abderrahmane Sissako, Stanley Kwan, Pablo Trapero, Edward Yang, Jia Zhang-ke, Carlos Sorín, Bahman Ghobadi, Ernest Abdyjaparov, Lav Diaz, Eric Khoo, Apichatpong Weerasethakul, Brillante Mendoza, Lee Chang-dong, Júlia Murat, Wang Bing, Lee Su-jin, Christian Díaz Pardo, Yaelle Kayam, Boo Junfeng, Valentyn Vasyanovych, Alejandra Márquez Abella, Amjad Abu Alala, Philippe Lacote and for sure, Maryna Er Gorbach, winner of the 2022 Grand Prix for Klondike!
Trailer of the International Competition: Feature Films

See the list of feature films which are in competition FIFF23: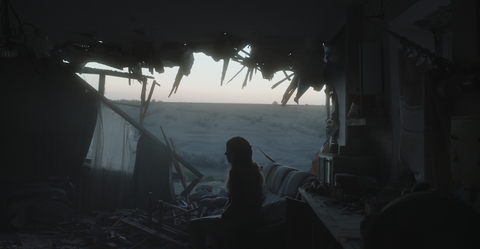 International Competition: Short Films
Designed to support the next big names and offering spectators a new wave of talent, the three short film programmes (fiction, documentary and animation) presented at FIFF are the perfect opportunity to discover new cinematic movements straight out of Latin America, Asia, Africa, the Middle East and Eastern Europe.
The best short film will be awarded with a prize of CHF 7500.– and join the ranks of past FIFF winners such as Manuel Abramovich (La Reina, 2014), Tofigh Amani (Ants Apartment, 2015), Juliana Gómez (Iceberg, 2016), Raed Rafei (Salam, 2017), E del Mundo (Man of Pa'aling, 2017), Payal Kapadia (And What is the Summer Saying, 2018), Yang Ming (Monsters never know, FIFF 2021) and Nina Kopko (Lunch Break, FIFF 2022).
For the fourth consecutive year, a Jury made up of film students from the Réseau Cinéma CH will be awarding an additional prize of CHF 3000.– as well.[[
Trailer of the International Competition: Short Films

The short films selected for FIFF's 37th edition are grouped in programmes 1, 2 and 3 of the International competition: Short films.