International Competition: Feature Films
The International Competition is the backbone of the festival programme. As every year, we present about twelve brand new productions from Asia, Latin America, Africa, and Eastern Europe that stand out for their innovation and capability to touch the audience. No style or genre is favoured. Nor is the fact that it is or isn't a director's first film. The only criterion is the quality of the work.
Trailer of the International Competition: Feature Films

See the list of feature films which are in competition FIFF22: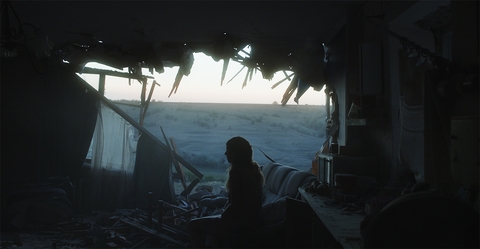 Feature films in competition
AMIRA
Mohamed Diab, 2021
Egypt, Jordan, United Arab Emirates, Saudi Arabia
KLONDIKE
Maryna Er Gorbach, 2022
Ukraine, Turkey
BRIGHTON 4TH
Levan Koguashvili, 2021
Georgia, Russia, Bulgaria, Monaco, USA
LAST FILM SHOW
Pan Nalin, 2022
India, France
BROKEN KEYS
Jimmy Keyrouz, 2021
Lebanon, France
LIFE IS BEAUTIFUL
Choi Kook-hee, 2022
South Korea
LA CIVIL
Teodora Ana Mihai, 2021
Belgium, Romania, Mexico
NEPTUNE FROST
Saul Williams, Anisia Uzeyman, 2021
Rwanda, USA
CONFESSION
Yoon Jong-seok, 2022
South Korea
ON THE JOB 2: THE MISSING 8
Erik Matti, 2021
Philippines
THE GRAVEDIGGER'S WIFE
Khadar Ayderus Ahmed, 2021
Finland, Germany, France, Somalia
WHEN POMEGRANATES HOWL
Granaz Moussavi, 2020
Afghanistan, Australia
International Competition: Short Films
Designed to support the next big names and offering spectators a new wave of talent, the three short film programmes (fiction, documentary and animation) presented at FIFF are the perfect opportunity to discover new cinematic movements straight out of Latin America, Asia, Africa, the Middle East and Eastern Europe.
Trailer of the International Competition: Short Films

The short films selected for FIFF's 36th edition are grouped in programmes 1, 2 and 3 of the International competition: Short films.

The films
Programme 1
CAI - BER
Ahmed Abdelsalam, 2021
Egypt, UK
HABOOB
Mahsa Samani, 2020
Iran
INVISIBLES
Esteban García Garzón, 2022
Colombia
PARIZAD
Mehdi Imani Shahmiri, 2021
Iran
A FIRECRACKER STORY
Hao Zhizi, 2021
China, UK
Programme 2
SANDSTORM
Seemab Gul, 2021
Pakistan
JUNKO
Minsho Limbu, 2021
Nepal
PARTY POSTER
Rishi Chandna, 2021
India
MAR
Milorad Milatović, 2021
Montenegro
HOW MY GRANDMOTHER BECAME A CHAIR
Nicolas Fattouh, 2020
Germany, Lebanon, Qatar
Programme 3
LUNCH BREAK
Nina Kopko, 2021
Brazil
FROZEN OUT
Hao Zhou, 2021
China, USA
407 JOU
Eléonore Coyette, 2020
Haiti, Belgium
PERFORMANCE 54
Alimohammad Eghbaldar, 2021
Iran
ASTEL
Ramata-Toulaye Sy, 2021
France, Senegal
MURDER TONGUE
Ali Sohail Jaura, 2022
Pakistan