Cutscene is a showcase of original video games developed right here in Switzerland. The programme will be based in auditorium 8 of the ARENA Cinema and will run for the duration of the Festival. Members of the public will have the opportunity to play and watch video games on the big screen, and meet their creators in person.
The games featured in the programme are superb examples of Swiss digital design, boasting impressive graphics and innovative gameplay that take users on an immersive journey through an apocalyptic landscape or a re-imagined Switzerland.
Un dernier Film
The video game Un dernier Film (One Last Film) has been developped especially for FIFF. It focuses on a young woman, the sole survivor of an apocalypse, as she and her dog travel around the wasteland of Fribourg, desperately searching for films which are the only remaining vestiges of a world that no longer exists.
Scroll down to play Un dernier Film. Please note that the game is not smartphone-compatible. Given that you need to use the keyboard to move the characters, you can only play the game on a computer. For a better gaming experience, we recommend you play in full screen mode.
The creator of the game tells you about it in video:

Live Play & Talk - 19.03
Creators talk behind the video games talk about their work 
Developers give live demonstrations of pre-selected sequences of their games, and discuss their creative process, narrative and design choices, and gaming systems
Helvetii
14h - 14h45
Entrée libre

FAR: Changing Tides


15h - 15h45
Entrée libre
Terraformers
16h - 16h45
Entrée libre
Ninza
17h - 17h45
Entrée libre
Fenêtres 85 - 19.03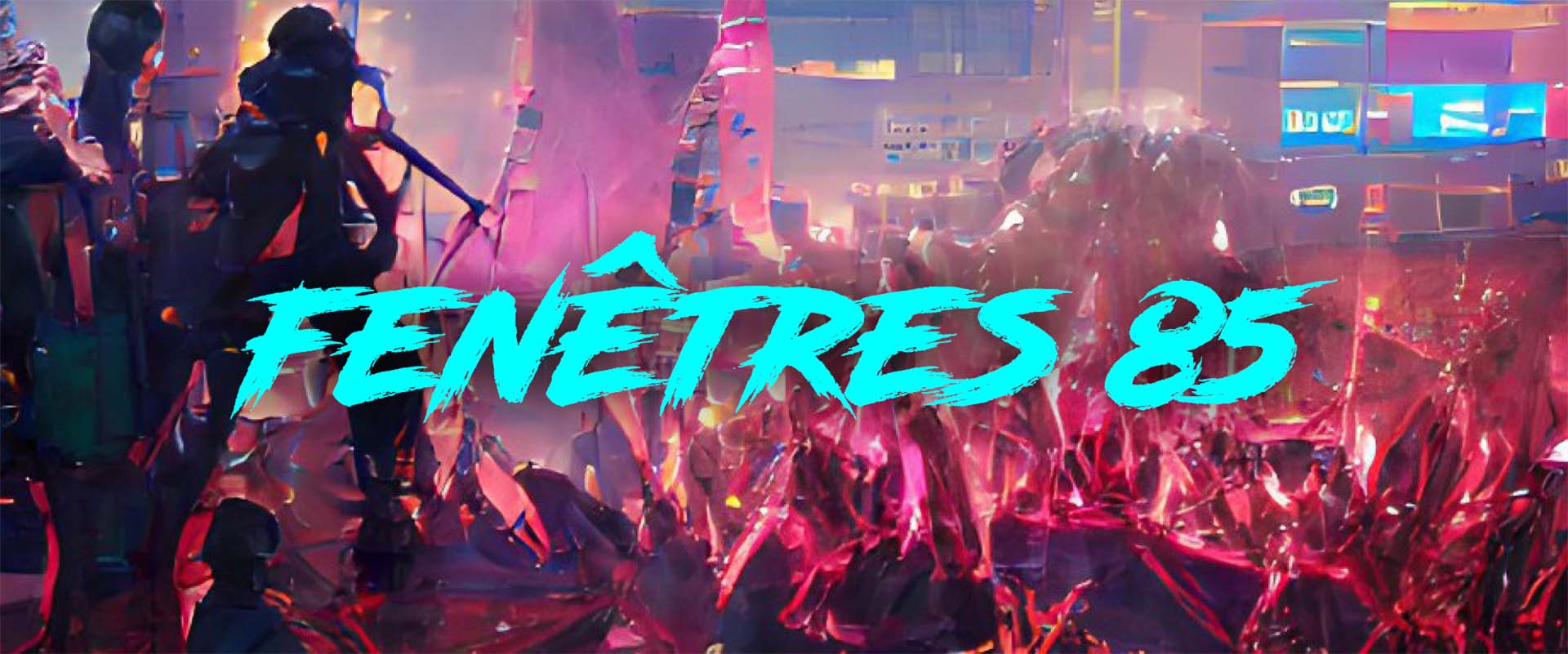 Post-apocalypse synthwave party and Super Smash Bros Ultimate tournament
The party at the Nouveau Monde gets under way with a Super Smash Bros Ultimate tournament organised by FriSmash. The party continues with the best of 80s synthwave as well as visual performances courtesy of Goblin Vison and Turbo Stalone
Smash Bros Ultimate tournament
18h - 22h
Nouveau Monde
Booking required
 

Fête: Turbo Stallone + Goblin Vision


22h - 3h
Nouveau Monde
Entrée libre
 
L' entracte noetic - 20.03
eSport Sunday with noetic
Throughout the day, members of the noetic academy will run a series of eSports events: Let's Play, speedruns, panel discussions, as well as talk-throughs of video games, gameplay and their depictions of the post-apocalypse. In person and livestreaming!
esport + post-apocalyptic in games
12h - 23h
Special Cutscene pass required
 
Play #swissgames - 21-26.03
Discover big-screen gaming! New day, new game
FIFF will take over auditorium 8 of the ARENA multiplex for the entire duration of the Festival. The public will have the chance to play a different Swiss video game every day on the big screen, either alone or with friends and family
FAR: Changing Tides
21.03, 14h - 20h
Special Cutscene ticket required
Book your slot

Helvetii


22.03, 14h - 20h
Special Cutscene ticket required
Book your slot

Terraformers


23.03, 14h - 20h
Special Cutscene ticket required
Book your slot

Mundaun


25.03, 14h - 20h
Special Cutscene ticket required
Book your slot
Ninza
26.03, 14h - 20h
Special Cutscene ticket required
Book your slot